Painting
| Term Two, 2023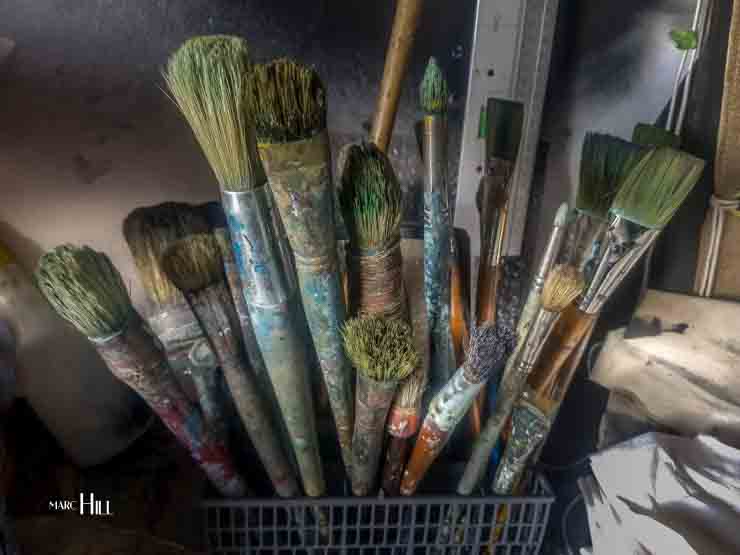 Paint! Paint! Paint!
With many years of experience to draw on, Marc is an ideal tutor to help you learn about techniques in a diverse range of paint media.
As in an Atelier, you can work on your own projects, with expert guidance when needed. Practical demonstrations like undertoning, evolving your own palettes, and exploring creative possibilities are covered.
Suitable for all levels.
Content
* Develop a range of creative painting techniques
* Explore new ways of visualising and expressing yourself
* Learn how to layer and explore the use of texture in your work
* Learn about different media
* Evolve your work
Objectives
* Create a series of studies displaying an essential understanding of your chosen medium
* Understand how to work with these media and their transparency aspects
* Adapt media to suit your style of work and expression
* Work in stages and layers and understand how to use texture in your work
* Learn how successful artists approach their work
Outcomes
* A series of studies displaying essential understanding of your chosen medium
* Understand how to work with these media and their transparency aspects
* Adapt media to suit your style of work and expression
* Work in stages and layers and understand how to use texture in your work
* Learn how successful artists approach their work
* Creativity Projects you will be able to work towards include, but are not limited to - Level 4 - CP1 Investigate, CP2 Present, CP3 Examine, CP4 Explore Level 5 - CP1 Challenge, CP2 Synthesise, CP3 Apply, CP4 Identify Patterns Level 6 - CP1 Initiate, CP2 Analyse Patterns, CP3 Present



Class Type:
Mains Class
Tutor:
Marc Hill
Every Thursday (08 May - 23 Jun)
9:30am - 4:30pm

Materials cost: Casual Students: $630.00 + materials
T2.27
15 (Max number of students)
Required Materials:
Advice will be given on the first day