Start Printing
| Term One, 2023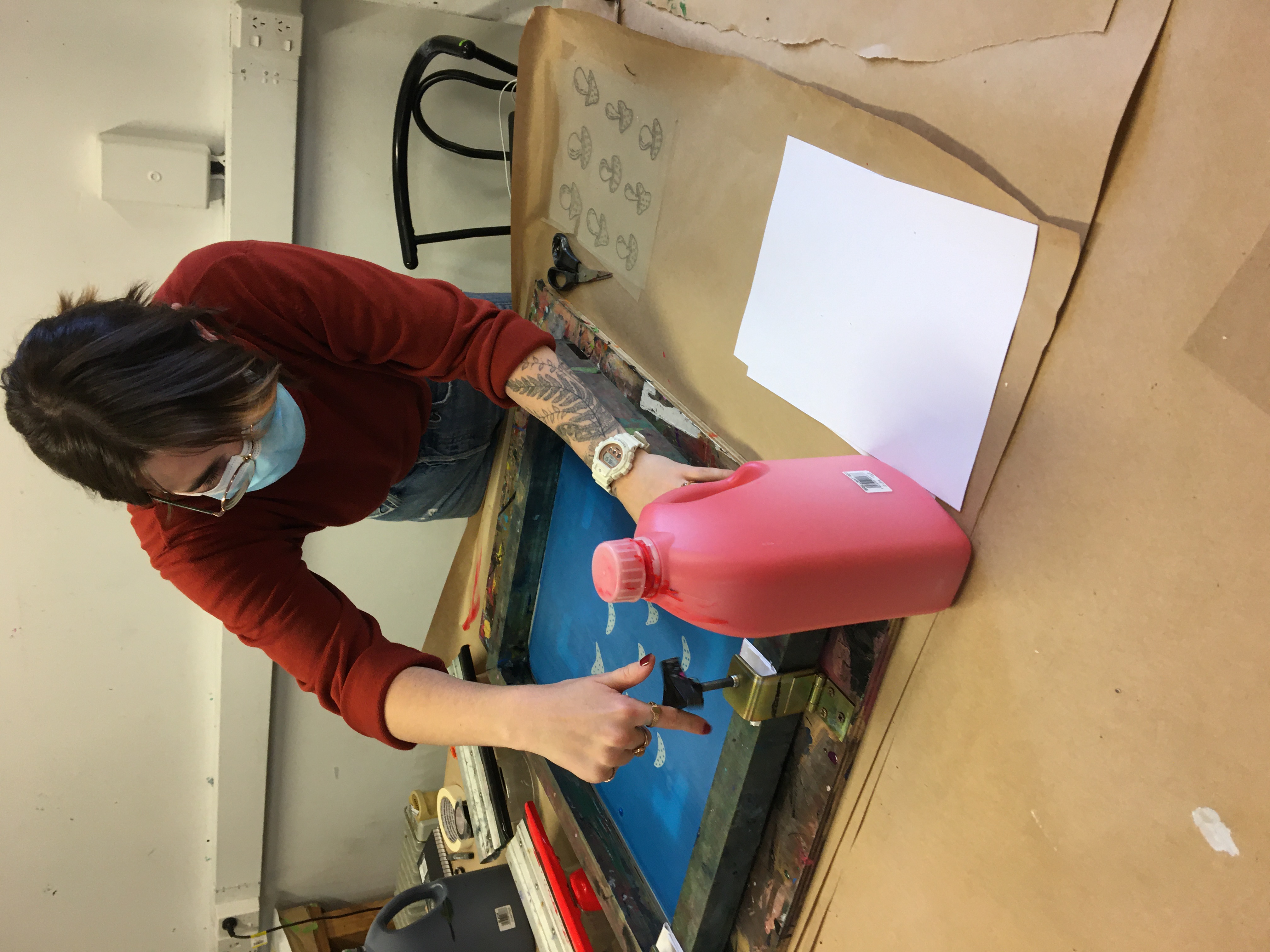 Explore one printing technique in-depth, or take a more general look at printmaking through exploration of a different technique every week.
We'll be using an open approach where you can explore print-making materials and the processes involved in making a range of different kinds of prints.
Work on your own projects at your own pace.
This is a great place to start printmaking.
All levels welcome. For more experienced printmakers we always cover new ideas and techniques.
Content
* Learn about the materials and equipment available in the print room
* Use photography, found objects and your own drawings to make prints
* You will cover at least 4 different techniques. We will work as group to decide which one we want to focus on

Objectives
* Learn your way around a print room studio and how to use the equipment
* Explore materials and processes through the print-making genre
* Learn about a range of different print-making techniques
* Explore in more detail, printmaking techniques that interest you
* Develop a collection of works produced through your exploration



Outcomes
* Develop the ability to use print equipment safely and effectively
* Produce a range of prints using different techniques
* You will know how to use found and everyday items to make prints
* Know how to adapt and use your own artworks from other areas to make prints
Class Type:
Mains Class
Tutor:
Linda Evangaline Smith
Every Thursday (13 Feb - 31 Mar)
9:30am - 4:30pm

Materials cost: Class fee - $25 Casual Students: $630.00 + materials
G1.15 Printmaking
14 (Max number of students)
Required Materials:
Bring you visual diary, pens and pencils for drawing.