The Painting Process
| Term One, 2023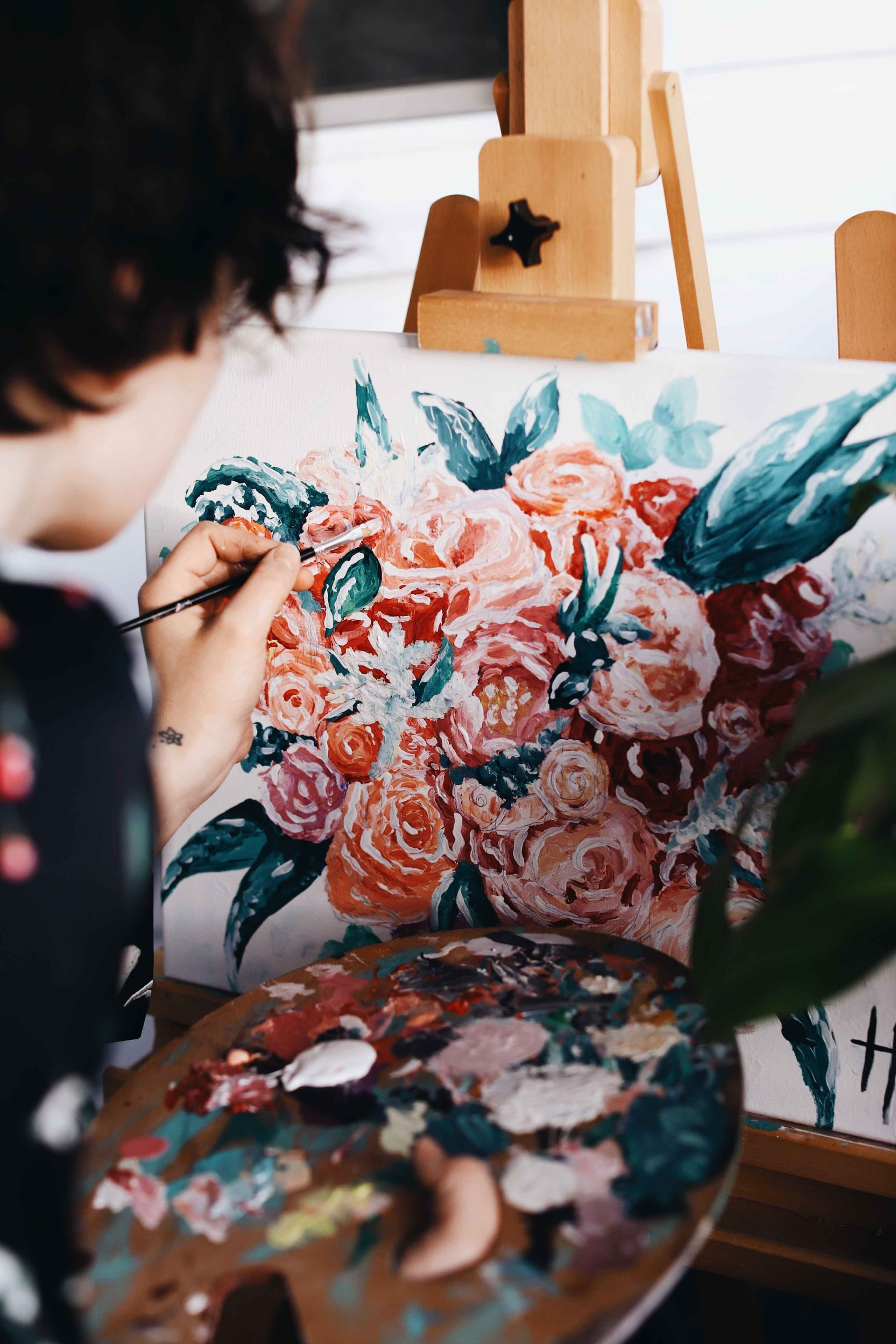 How do you get ideas for a painting?
How do you get your idea onto the canvas?
Are you a planner who likes a clear sense of how the painting will progress, or are you an intuitive who lets it all take place live on the canvas?
Discover how you work and which methods and processes suit you best.
Paintings have a habit of 'fighting back' at all stages. Learn how to problem solve...from what to paint to how to fix it so that you can create successful paintings.
Sarah will demonstrate a number of processes you can try out.
Bring along a 'can do' attitude and heaps of enthusiasm. Together, we'll do the rest.
Suitable for all levels.
Content
* Find out which way of working suits you best
* There will be demonstrations of idea generation techniques, several ways to do an underpainting, technical topics like choosing a harmonious colour palette, and how to bring a painting to its completion
* Make lots of paintings rather than labouring over one for a long period

Objectives
* Develop a set of skills to use in your painting
* Learn self-evaluation skills
* Learn to problem solve, learn how to get out of trouble when a painting gets stuck
* Get a clearer picture of who you are as an artist by recognising patterns and themes within your work
* Research other artists whose work or motivations are similar to yours

Outcomes
* Gain more confidence through applying your skills
* Be able to critique your own work and resolve the problems it may have while you are painting
* Knowledge of who you are as an artist, your influences, your preferences, your inspirations



Class Type:
Mains Class
Tutor:
Sarah Brock
Every Monday (13 Feb - 31 Mar)
9:30am - 4:30pm

Materials cost: Dependent on what you have and what you will need to buy for your painting Casual Students: $630.00 + materials
T2.27
15 (Max number of students)
Required Materials:
* Minimum - acrylic or oil paints in the following colours: titanium white, cadmium yellow, cadmium red, ultramarine blue, burnt umber
* Additional colours (optional) - lemon yellow, yellow ochre (for skin tones), quinacridone red (often rose madder or crimson, look for the pigment name on the back of the tube), pthalocyanine blue, burnt sienna. * Please note - use any brand other than Reeves if you can possibly manage it
* Liquin (for oil painters)
* A selection of brushes - at least three sizes: 4, 8 and 12
* Canvas paper or other surface to paint on