Beginners Clay Class
| Term Three, 2021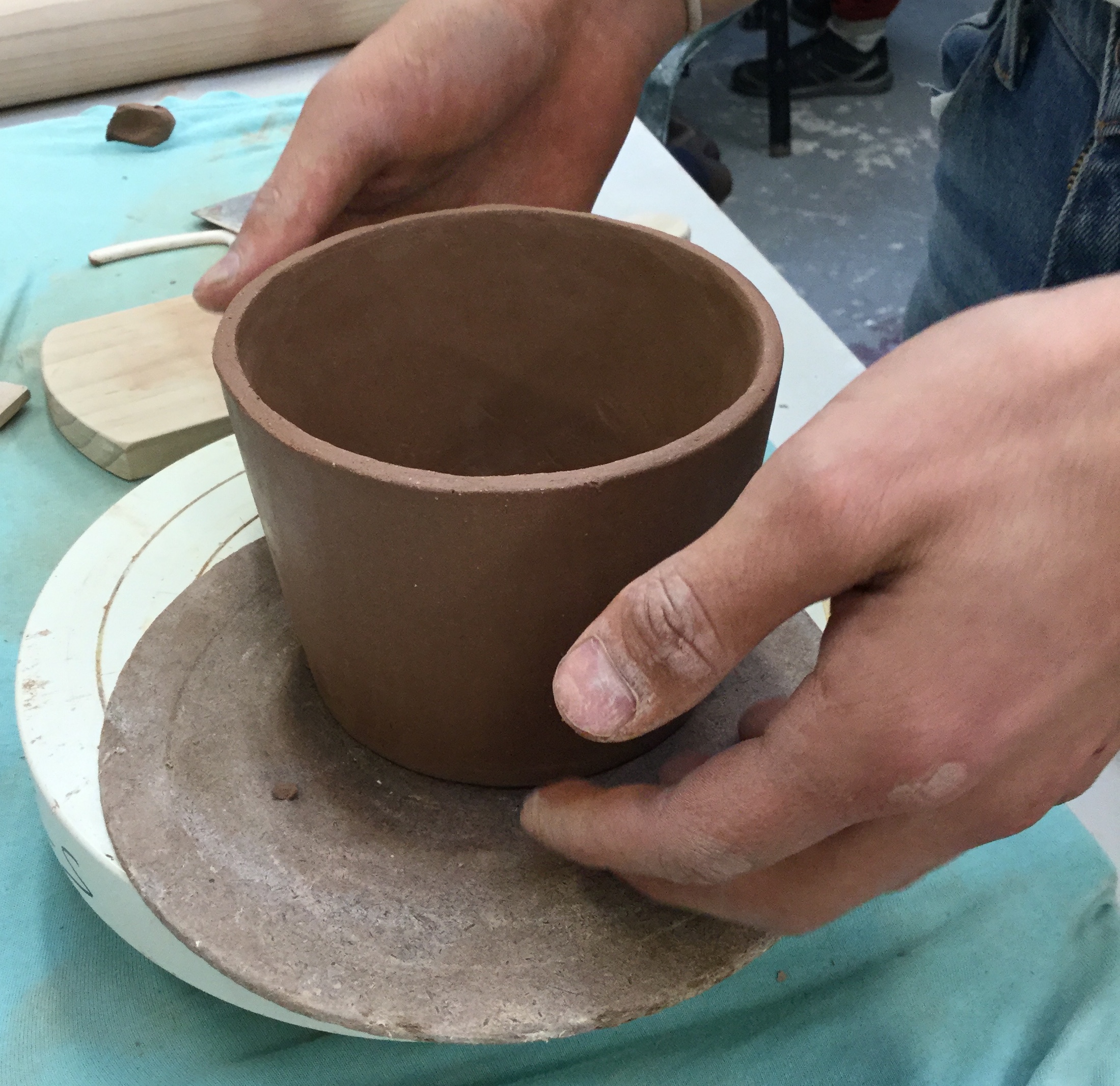 Use clay to make your own bowls, platters and cups or use it to model sculptures of your own design. In this fun class you will learn some basic hand-building techniques which will enable you to make both.
We will also explore some simple but effective ways to create interesting textural/decorative surfaces.
Suitable for beginners. This class could also support students with some experience who wish to work more independently if there is a space in the class.
Content
* Understand and follow best practice guidelines
* Get to know different types of clay and firing techniques
* Basic knowledge of hand-building construction techniques - pinch pots, coiling and slab
* In the first four weeks we will explore a different technique with a focus tutorial undertaken each morning
* In the afternoon slot you will be free to expand and develop your ideas using the skills learnt in the morning sessions
Objectives

* Follow best practice guidelines * Gain insight into different types of clay and firing techniques through experiential learning, verbal discussions and demonstrations * Gain a working knowledge of hand-building techniques - pinch pots, coiling and slab building * Begin exploration of surface treatment and embellishment using coloured slips, underglazes and basic glazes * Creativity Projects you will be able to work towards include but are not limited to - Level 4 - CP1 Investigate, CP2 Present, CP3 Examine, CP4 Explore Level 5 - CP1 Challenge, CP2 Synthesise, CP3 Apply, CP4 Identify Patterns Level 6 - CP1 Initiate, CP2 Analyse Patterns, CP3 Present
Outcomes
* A working knowledge of some of the different types of clay and firing techniques as well as knowledge of a variety of basic hand-building techniques - pinch pots, coiling and slab
* An understanding of some finishing techniques
* Use of best practice guidelines



Class Type:
Mains Class
Tutor:
Mel Ford
Every Friday (26 Jul - 10 Sep)
9:30am - 4:30pm

Materials cost: $30 materials and firing fee( an extra fee may apply over 10 kg fired clay). Casual Students: $630.00 + materials
Hot Arts 2 – Ceramics / Wax
12 (Max number of students)
Required Materials:
This class includes 4 kg of clay and access to the class slips, underglazes and glazes. Extra clay can be purchased by the kilo during class as required. You can also purchase clay in larger amounts from the school materials shop, (or other suitable clay of your own - please ensure you discuss this with your tutor before the class starts)
* Dust mask
* An apron (or work shirt) is recommended