TERM 1 2023: Cyanotype Blues (3 - 6 April)
| Term One, 2023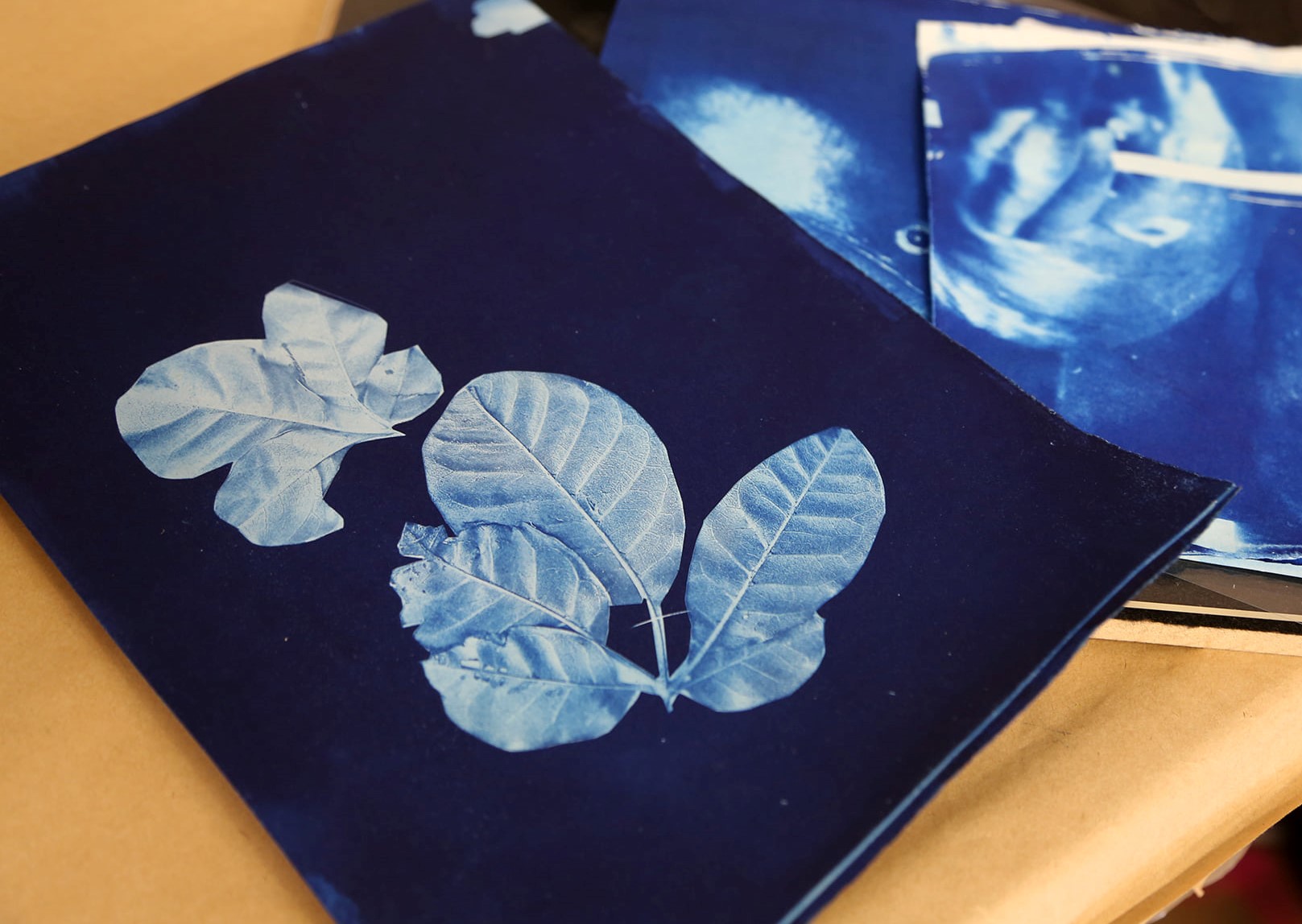 Mystical, ethereal, ghostly and gothic!
Cyanotype printing is one of the first ways that we learned to make prints right back in the 1840's and has been used in industry and for making beautiful prints ever since.
Learn how to make cyanotype prints from found objects, photographs, and your drawings and then you can explore the process and techniques to make really good prints.
Suitable for all levels.
Content
* Come with a plan to record something from your heritage or an idea you find appealing
* Family portraits in blue, my lace collection, people drinking, graffiti art and 'glass' are all examples of ideas for development that students have explored in the past
* Learn about the cyanotype process, materials and equipment available in the print room
* Use photography, found objects and your own drawings to explore cyanotype printing
Objectives
* Discover and learn how to use the equipment and resources in the print studio
* Learn and fine-tune your cyanotype printing techniques
* Develop a collection of cyanotype works produced through your experiments
Outcomes
* Use cyanotype printing equipment safely and effectively
* Produce a series of prints using the cyanotype printing technique
* Know how to use found and everyday items to make prints
* Adapt and use artwork from other classes to make prints



Class Type:
Block Week
Tutor:
Linda Evangaline Smith
Every Block Week Two ( - )
9:30am - 4:30pm

Materials cost: Class fee - $25 Casual Students: $360.00 + materials
G1.15 Printmaking
14 (Max number of students)
Required Materials:
Bring your visual diary, photographs and other items of interest for your project.