Collage – Play with Colour, Shape and Texture (21 - 25 June)
| Term Two, 2021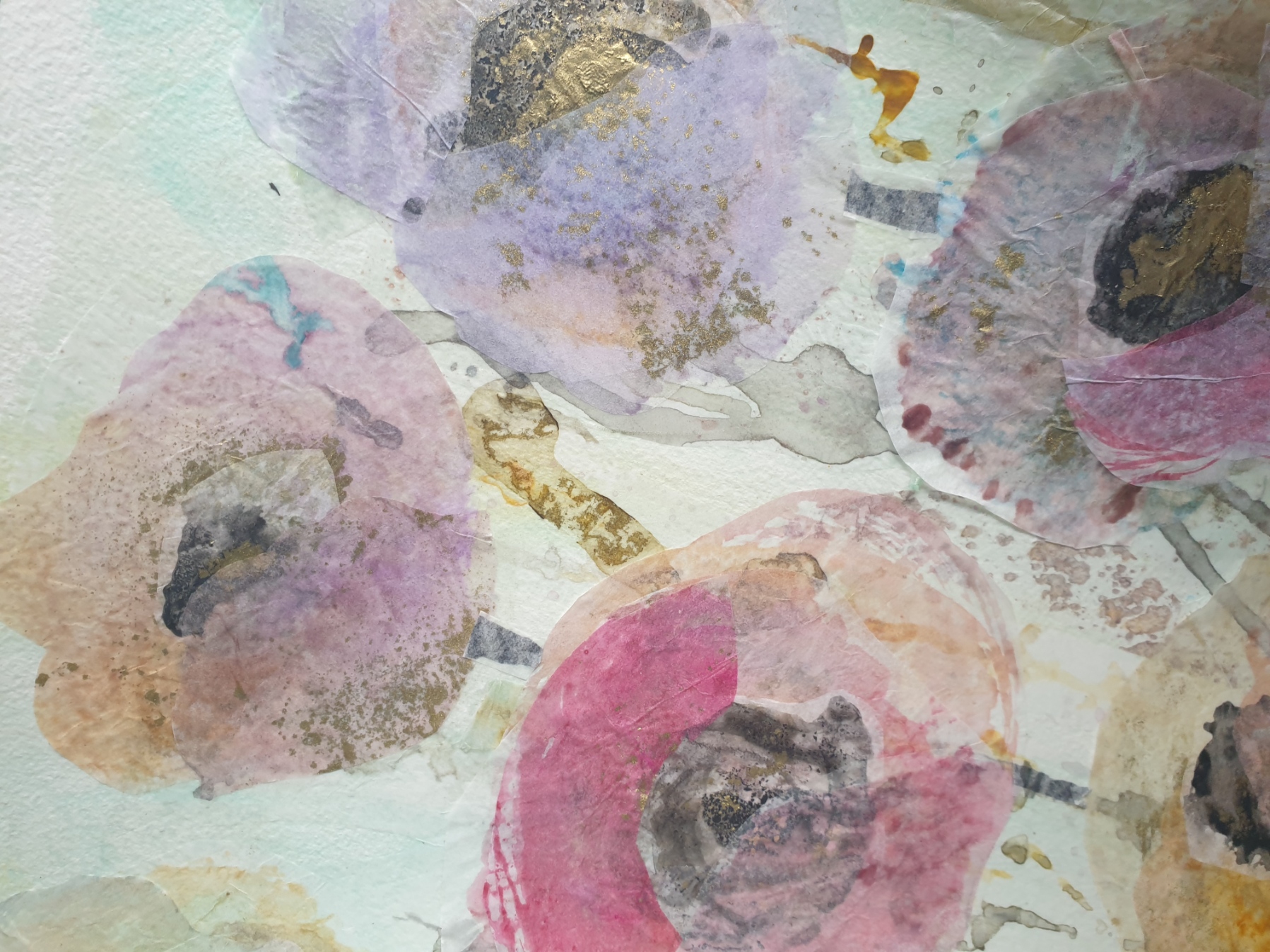 Follow in the footsteps of Picasso and the Surrealists by playing with collage. In this class you will be mixing colours, making marks, exploring surface effects (tissue paper, cartridge paper, found papers, magazines, fabrics, maps etc), cutting out shapes, combining them and experimenting in a very playful way.
How can you play with colour mixing and then combine your experiments into a work of art? How much can you simplify a shape – for example, a cup - and still have the viewer recognise it? How can you become braver with using textures, mediums and materials in your painting?
By playing with the materials, cutting them up and then recombining them - you get collage!
Suitable for all levels.
Content
Learn through experiments with paint and materials. We'll work with... Colours – how to mix them and how to combine them; Abstraction – how to make everyday objects become simplified 'signs' within your work rather than rendering them realistically; Narrative – explore the stories your painting can tell; Mediums; Different types of paper and other materials to create textures – stamping, marking, making patterns.
For those further along in the TLC programme these experiments will provide opportunities for working in series, creating a body of work.
Using a combination of tutor-led demonstrations, combined with the use of unexpected materials that you provide, this playful class will open up new possibilities in your art making.
Objectives
* Find ways to make bold experiments and include them in your work
* Discover ways to use collage and/or combine materials to explore ideas * Use practical methods to learn about colour and composition
* Work intuitively with materials in front of you rather than pre thinking and pre planning
* Use tools other than brushes to work with paint to create interesting effects
Outcomes
* A playful method to work with materials when you are getting to know what they can do
* A way to play with shapes and colours to explore ideas before you commit to a final work
* A whole new range of colour mixing and mark making skills to take into your work in the future



Class Type:
Block Week
Tutor:
Sarah Brock
Every Block Week Two ( - )
9:30am - 4:30pm

Materials cost: Dependent on materials you may have already Casual Students: $450.00 + materials
MM3
18 (Max number of students)
Required Materials:
* Sketchbook
* 10 x sheets of tissue paper or snack wrap paper (the Materials shop sells tissue paper)
* Wet strength cartridge paper
* 'Found' papers such as old books
* Ink, watercolour, gouache or acrylic in a range of colours
* Matt gel painting medium
* Brushes, cardboard offcuts, plastic containers, natural materials (twigs, grasses etc) to make marks with
* Optional: Collage materials such as magazines, patterned papers, found materials of your choice