Heat and Create
| Term One, 2023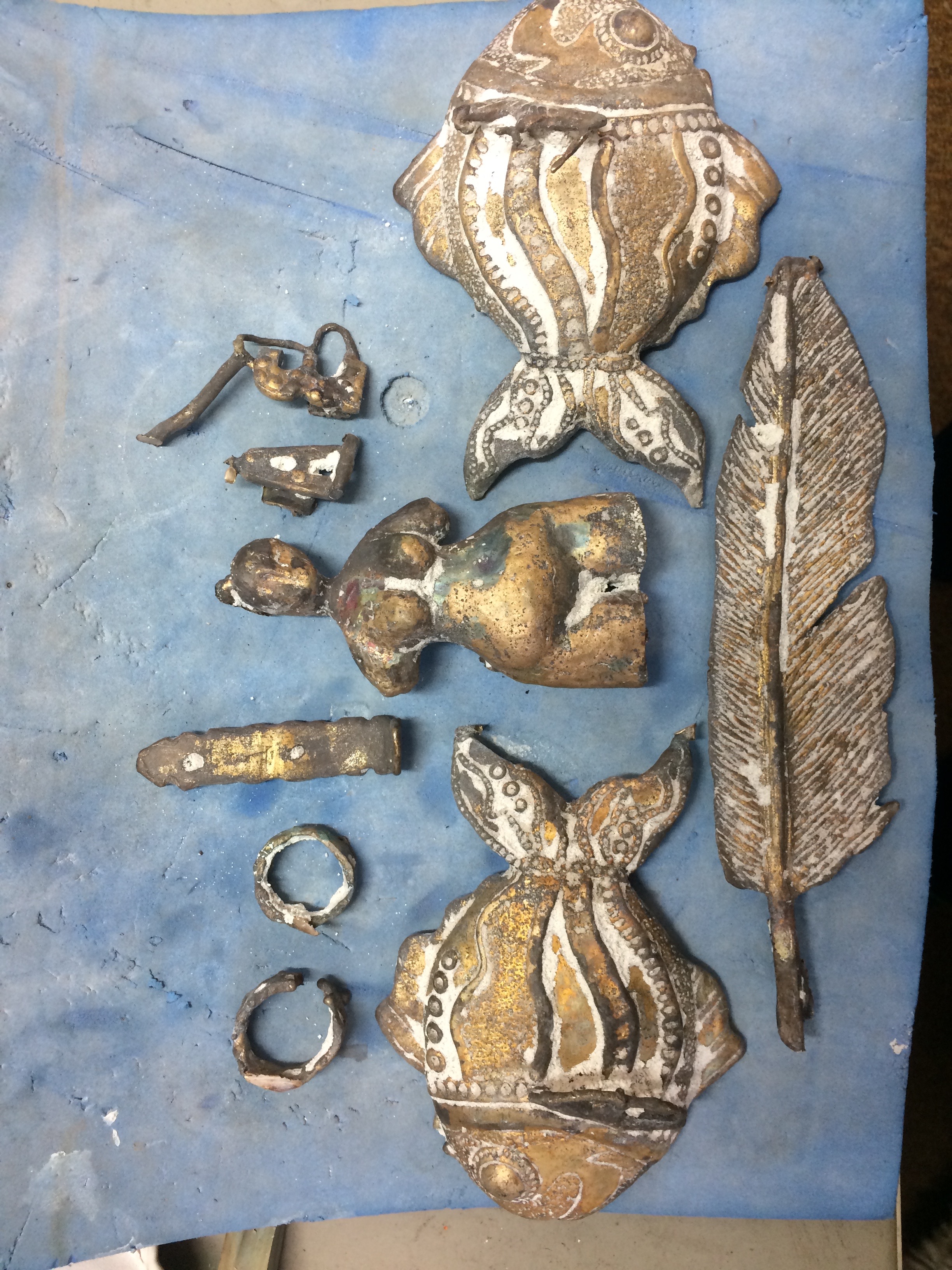 Playing with fire is fun - right?
Sure it can be dangerous, but done right it's also a great way to heat up those creative juices and make some wonderful, enduring pieces of art or practical items for daily use.
Think ... bronze sculpture, wax models, kitchen knives, steel constructions. Processes such as mould making, sand casting, lost wax casting, forging are available here.
Suitable for all levels.
Content
* Dependent on your goals and projects
* Focus on best safe practice with all equipment/processes
* Choose from - lost wax casting of bronze, knife making, metal forging sand casting of bronze, molten aluminium forming, metal fabrication, mould making
Objectives
* Exploration of a range of hot art techniques
* Best health and safety practice applied for all activities
Outcomes
* Dependent on your goals
* Work to contribute to evidence for meeting of graduate outcomes



Class Type:
Mains Class
Tutor:
Dennis Berdinner
Every Monday (13 Feb - 31 Mar)
9:30am - 4:30pm

Materials cost: * Class Fee - $10.00 for consumables * For bronze casting - $50/kg by weight of finished item. Note - prices are subject to change and are dependent on costs of materials at time of casting * Consumable charge of approx $20 will apply for those who use welders, grinders, linishers on a regular basis Casual Students: $630.00 + materials
Hot Arts 1 - Fabrication, Forge, Foundry
12 (Max number of students)
Required Materials:
Dependent on your project. Please make sure you have covered leather boots for any work in Hot Arts studios and suitable clothing for safe handling of hot materials.
Dennis can advise on the first day of class if you are unsure.