TERM 1 2023: Collage: Colour, Cut, Paste, Play (3 - 6 April)
| Term One, 2023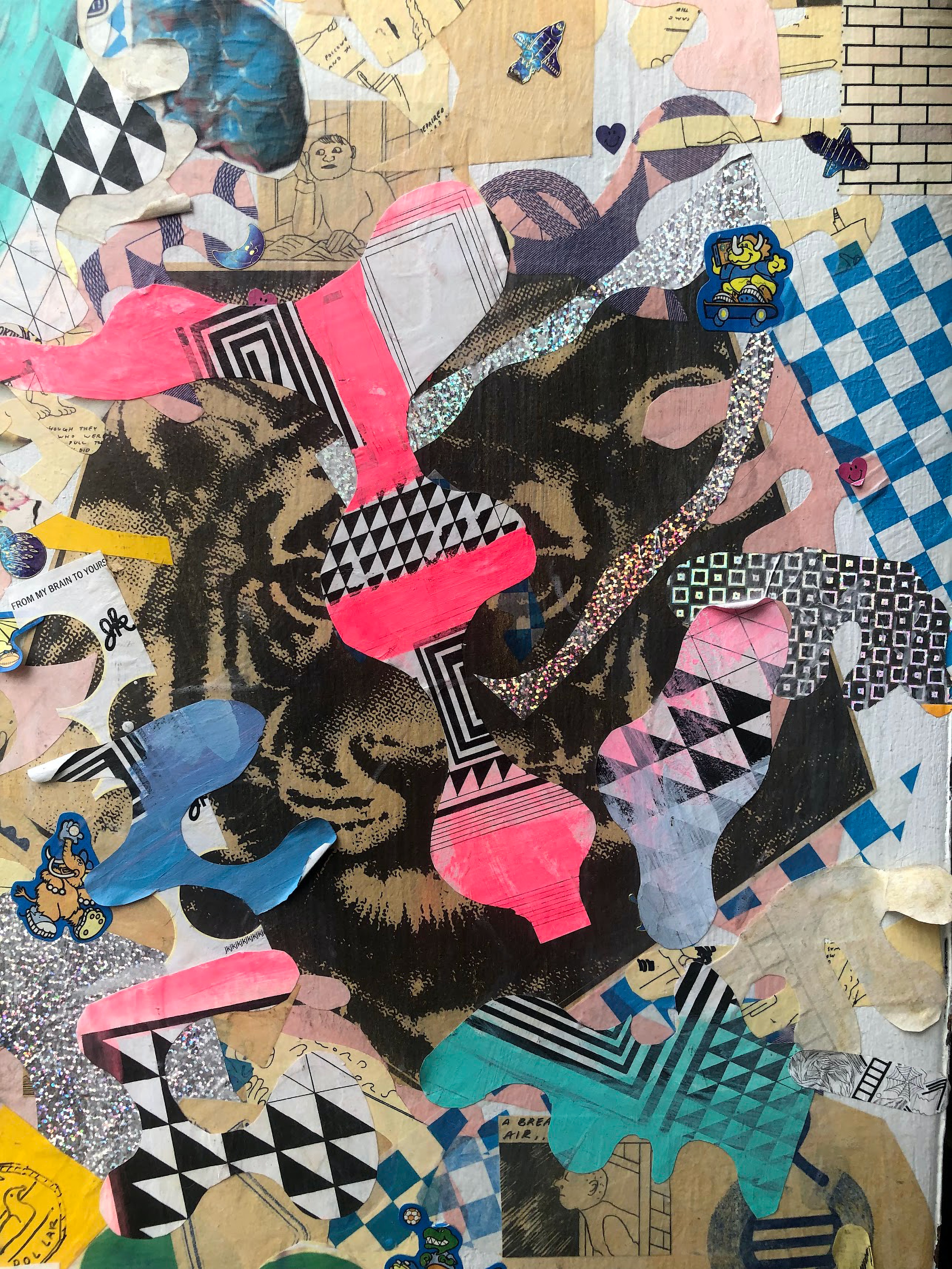 Explore the wonderful world of mixed media collage.
It's a great way of playing with ideas, textures and colours.
This very open-ended, creative process with unexpected, exciting results begins by selecting images or marks you've found or made. Start the cutting and playing with positioning. Stick them down and review.
Results can be outrageous or delightful - your choice.
Suitable for all levels.
Content
We'll start by making and finding collage materials. On day one we put colour onto paper using tools to make unique marks, and go out foraging for things to use in our collage. This could be at our local recycling shop, Earthlink, collecting cardboard boxes from a supermarket, or a walk in the bush around the campus to find seeds, leaves and other natural materials.
These source materials will provide the inspiration for the rest of the week's work.
Objectives
To combine materials and creative processes in playful ways, resulting in unique, individual work
Outcomes
An understanding of just how many possibilities there are in making your own collage materials, finding materials and putting them together to express your ideas



Class Type:
Block Week
Tutor:
Sarah Brock
Every Block Week Two ( - )
9:30am - 4:30pm

Materials cost: Casual Students: $360.00 + materials
MM3
15 (Max number of students)
Required Materials:
* Wet strength paper and/or tissue paper
* Found materials of your choice - paper, books, cardboard, old photographs … whatever takes your fancy
* Acrylic paint in a range of colours
* Acrylic matte medium
* Wood glue
* Scissors/brushes/painting tools