Introduction to Cloisonné Enamelling
| Term Four, 2019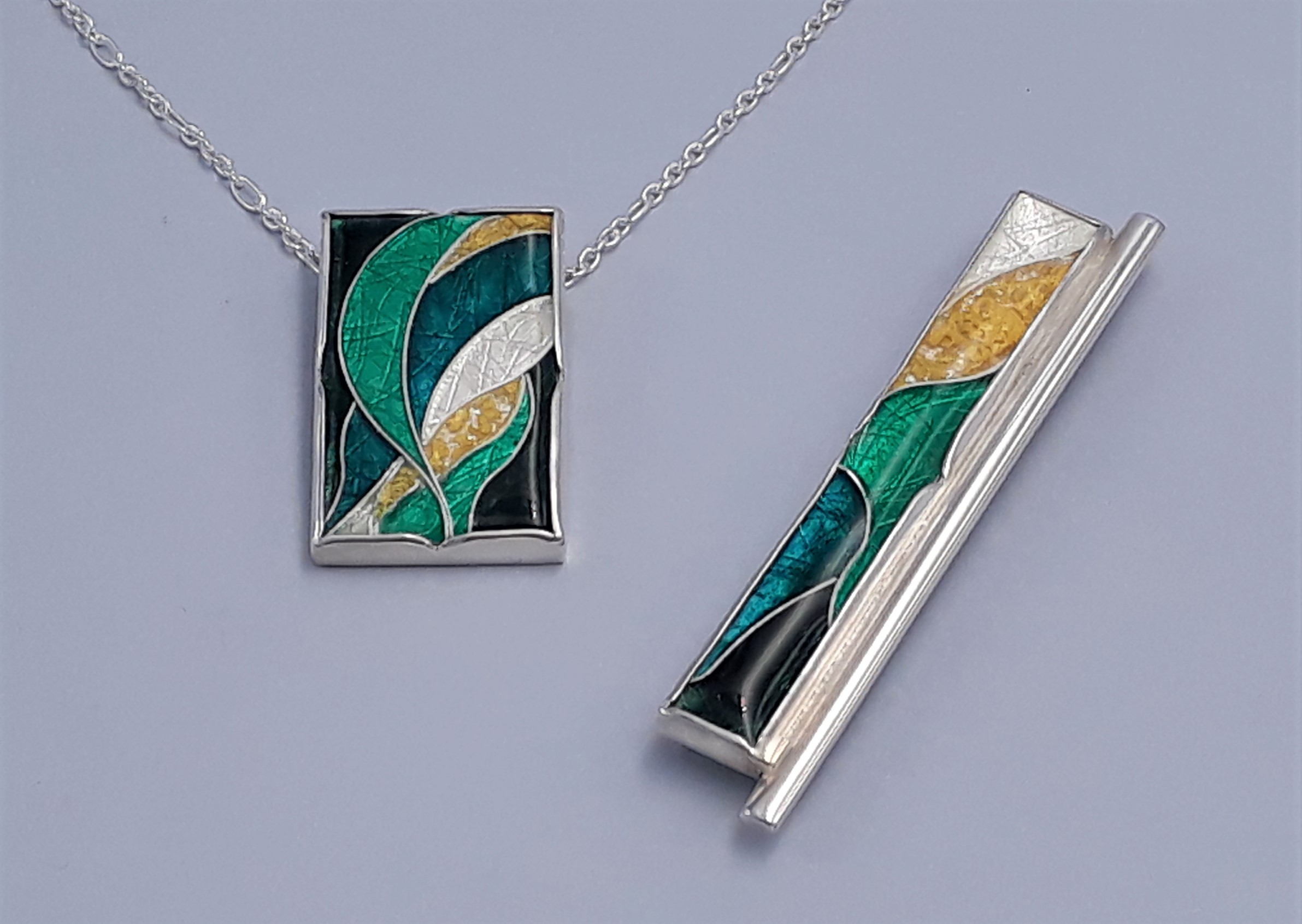 Enamelling is one of the oldest methods used to decorate metal. By fusing a glass-like coating onto copper or silver you can create colourful and imaginative designs and take your jewellery to another level.
In this exciting weekend class we will focus on the 'cloisonné' technique: you will use strips of thin wire to form shapes or little compartments which you will fill in with different enamels. This method allows you to create landscapes, geometric patterns or imaginative designs! The class follows on from previous weekend classes on torch-fired enamelling. However, complete beginners will be introduced step-by-step to the basics, from preparing the metal and enamel powders to using a torch, as well as learning how to use pliers and tweezers to construct the wire shapes. We will then dive straight into creating simple and fun jewellery such as earrings and pendants.
Suitable for all levels.
Content
* Introduction to cloisonné enamelling with demonstration of basic techniques
* Introduction to jewellery tools and their uses as applicable
* Research and use drawings to develop your design concepts
* Liaise with other students to advance ideas and share knowledge
* Attempt to complete a project of wearable jewellery and document the processes

Objectives
* Build confidence in your own creative journey as an artist and acknowledge your own style and artistic integrity
* Develop an understanding of how far you can push a design and how far you can push a material
* Play and experiment with different enamels and different techniques
Outcomes
* Develop conceptual thinking around your creative process
* Gain knowledge of the material/s you wish to use

Class Type:
Weekend Class
Tutor:
Natalie Halley
23rd November 2019, 24th November 2019
10:00am - 4:30pm

Materials cost: $30 - covers consumables, enamels, cloisonné wire and copper sheet. Optional silver sheet will be extra. Casual Students: $75 per day + materials
T2.08 Jewellery
11 (Max number of students)
Required Materials:
* Dust mask is essential!
* Visual diary, fine brushes are optional
* Metal (copper or silver) as well as enamel powders are available from the Jewellery studio
* Beginners will need no further materials. Intermediate and advanced students may wish to bring solder (hard, easy), sandpaper, 400, 800, 1200, saw blades 2/0 or finer
* Closed top shoes essential - no jandals or sandals