Saw Piercing and Sweat Soldering
| Term Four, 2019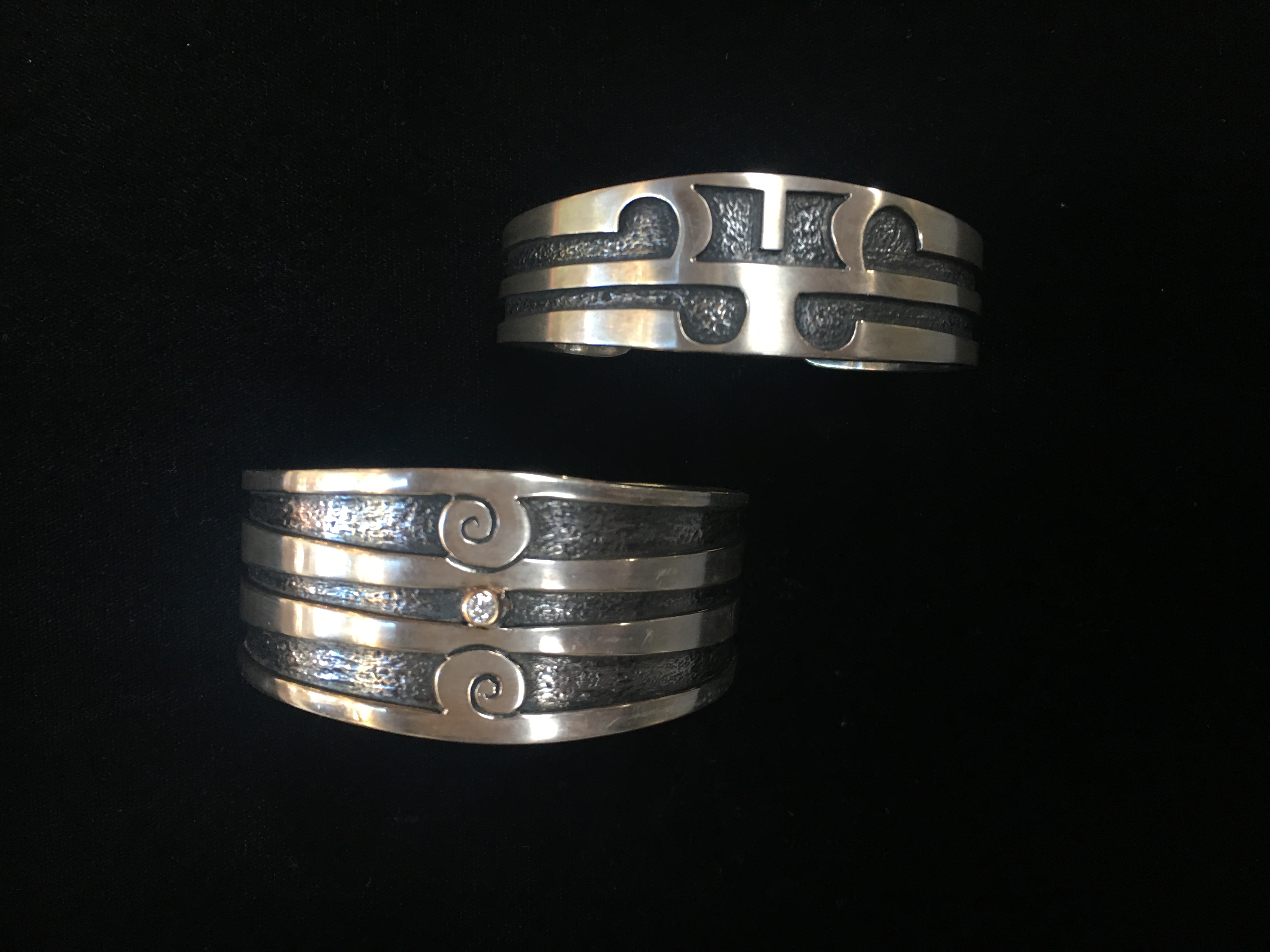 Sweat soldering is joining two pieces of metal together with solder.
You saw (piercing) out a design in a metal plate and apply solder all over. Heat up and make the solder flow, then join this onto another sheet of metal. It could be a different alloy, and thereby give you two different colours.
It works well with pendants, rings and bracelets.
New students will be introduced to basic jewellery making.
Suitable for all levels.


Content
* Design concept,
* Draw and discuss ideas
* Demonstration of techniques
* Work one on one with the tutor
* Sawing, filing, sanding, polishing, to a high standard
* Discussion/feedback on finished works
* Health and safety requirements adhered to
Objectives
Create a piece of body adornment, made with your chosen metal.
Outcomes
* Greater knowledge around sweat soldering, design, sawing, filing sanding and creating a piece of jewellery/ body adornment
* Two days is a short time, but this weekend will give you taster of possibilities with soldering and piercing

Class Type:
Weekend Class
Tutor:
Hanne Eriksen Mapp
9th November, 10th November
10:00am - 4:30pm

Materials cost: $ 5 + consumables Casual Students: $75 per day + materials
T2.08 Jewellery
11 (Max number of students)
Required Materials:
* Your favourite tools
* Safety gear (dust mask, safety glasses)
* Visual diary
* 0.5mm pencil
* Depending on your project - metals, burs, saw blades, solder, sandpaper
* Tutor will have starter pack and materials available for sale in class