Sculpt Facial Features
| Term One, 2019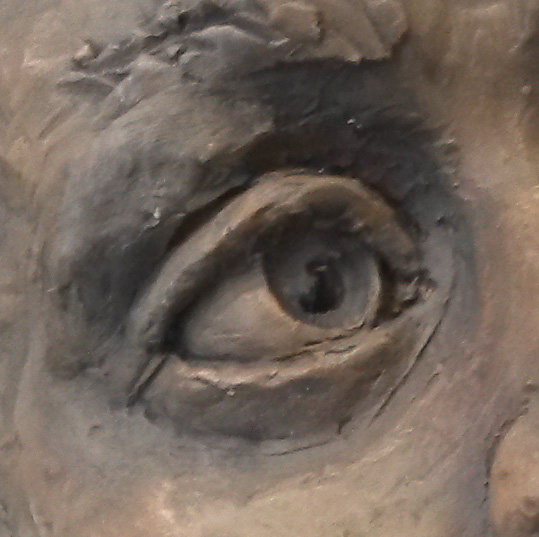 Have you seen those small square sculptures of an eye, a nose, a mouth and an ear? In this class we will be making some of those. This will be an in depth study of each feature in isolation. Such study is a way to really understand the structure of each one. This is incredibly useful knowledge for both 3D and 2D artists. The sculptures you make will be useful references for making sculptures in the future. You can also draw from them,
Suitable for all levels.

Content
You will build four models, each about 10cm x 10cm square. An eye, a nose, a mouth and an ear. Building each model will be demonstrated step by step. Don't worry if you don't have experience, the process is easy to follow.
Objectives
• Learn how to sculpt the features of the face
• Experience the responsive qualities of clay
• Develop a better understanding of the features of the face

Class Type:
Weekend Class
Tutor:
Sarah Brock
23rd, 24th March 2019
10:00am - 4:30pm

Materials cost: $25 for 6kg of Laguna EM210 clay Casual Students: $75 per day + materials
MM3
15 (Max number of students)
Required Materials:
* 6kg of Laguna EM210 clay. This specific clay is required because of its plastic qualities. Available from the materials shop.
* Wood board to work on
* Clay tools if you have them
* Newspaper and plastic bag to cover your work
* Spray bottle