Sketching The Figure In Clay
| Term One, 2019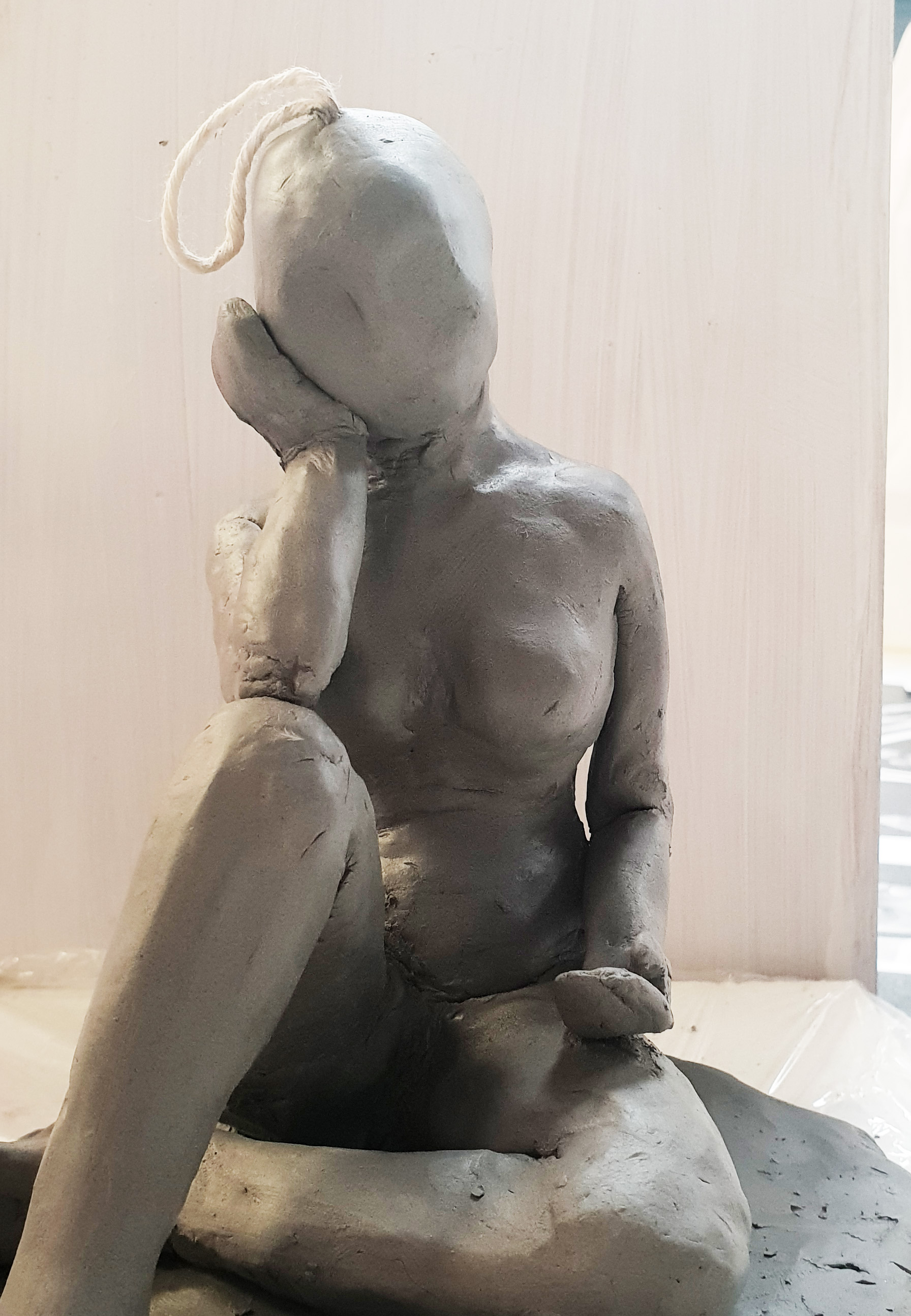 In June 2018 I took a figurative sculpture class with Philippe Faraut in the USA. I want to pass on his extremely quick and easy method for sketching a figure in clay. Once familiar with it, plus some fundamental knowledge of the structure of the figure, you can easily use this method in a life drawing class if a model is able to hold a pose for half an hour or more. It really is like drawing in three dimensions. The method is also ideal for making a maquette (small model) to explore ideas for larger sculptural works.
Suitable for all levels.

Content
Day 1 - Build a torso, male or female. I will familiarise you with the key landmarks in the figure and demonstrate use of correct proportions.
Day 2 - Build a full figure from clay, seated or kneeling. You won't need an armature if the figure is up to about 24cm tall. We will explore how to build figures of different gender and body weight, discuss how to build a standing figure and how to prepare the work for firing.

Objectives
• Learn a quick method for sketching the figure in clay
• Experience the responsive qualities of clay when used in this expressive way
• Develop a better understanding of the proportions and key 'landmarks' in a figure

Outcomes
An extremely useful technique to use when working from a live model or experimenting with postures for a larger piece.



Class Type:
Weekend Class
Tutor:
Sarah Brock
9th, 10th February, 2019
10:00am - 4:30pm

Materials cost: $17 for 4kg of Laguna EM210 clay Casual Students: $75 per day + materials
Hot Arts 2 – Ceramics / Wax
15 (Max number of students)
Required Materials:
* 4kg of Laguna EM210 clay. This specific clay is required because of its plastic qualities - available from the materials shop
* Wood board for your work
* Newspaper and plastic bag to cover your work
* Spray bottle