Knife Making
| Term Two, 2019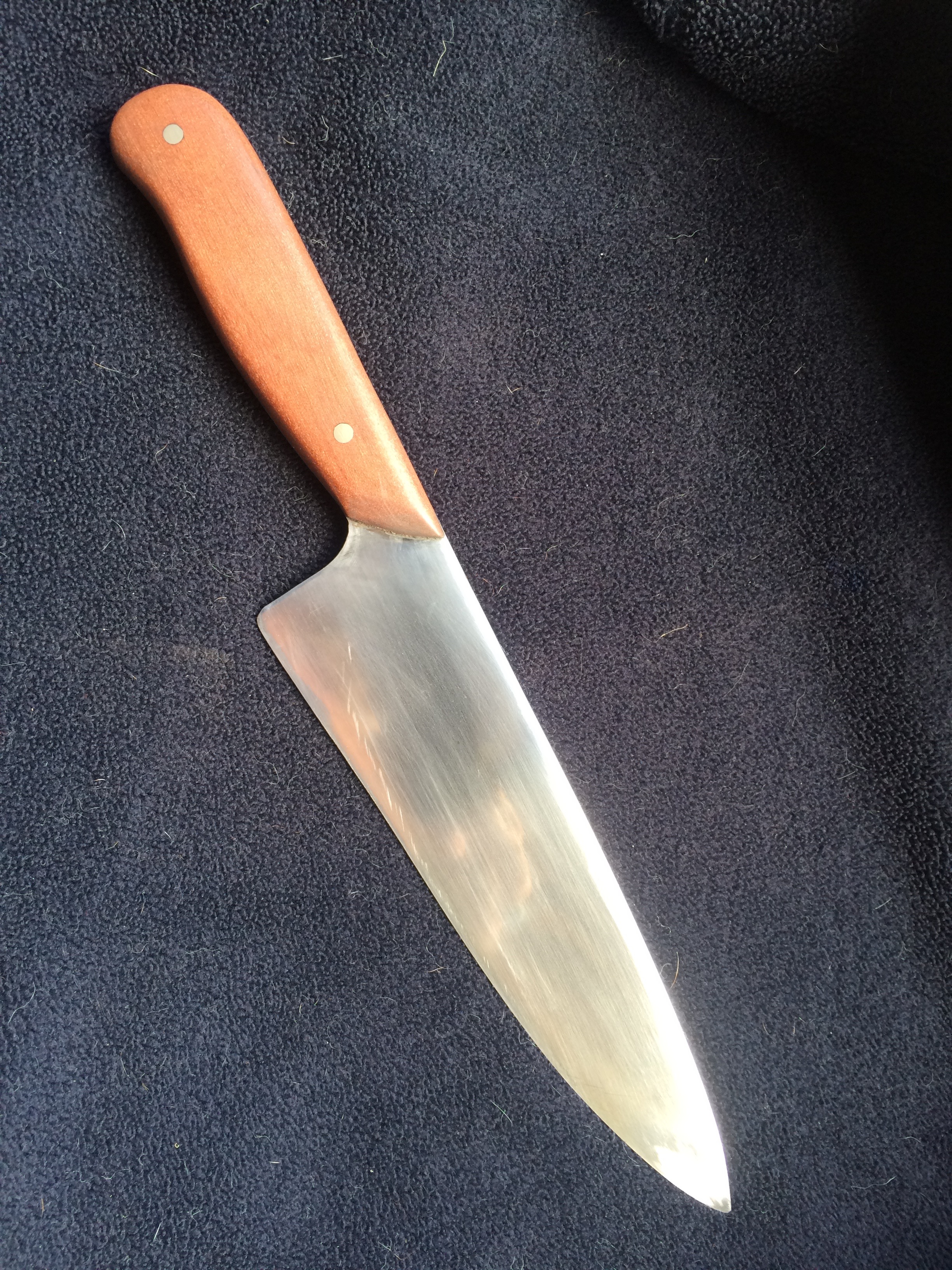 Ever wanted to make your own knife? Learn how to develop a design and use this to transform a piece of spring steel, by forging and grinding, into a functional knife for use in the kitchen.
If you prefer to make a chisel for wood or stone carving then this is a possibility as well.
Note - finishing details of the knife may be required after completion of the class. Follow-up instruction will be provided, if required, during class.
Suitable for all levels. Minimum age is 13 though if under 16 will need to be accompanied by a caregiver or parent.
Content
* Design your own knife - simple forms highly recommended to ensure completion within the limited time frame
* Heating, beating, normalising, forming, surface finishing, hardening, tempering
* Handle making and attaching
* Finishing - note - Your project may require additional work after the class has finished. Your tutor will discuss options if necessary
* For background references see Dennis' Pinterest board - https://www.pinterest.com/dberdinner/knives/
Objectives
* Use safe and effective techniques for working hot metal
* Gain confidence using hand tools and heat
* Learn how to design and make your own tools
* One functional knife
* Knowledge of basic metal working techniques
* Best safety practice
Outcomes
* One functional knife
* Knowledge of basic metal working techniques
* Best safety practice



Class Type:
Weekend Class
Tutor:
Dennis Berdinner
8th, 9th June 2019
10:00am - 4:30pm

Materials cost: $30 payable to the TLC materials shop for gas and other consumables - please pay at the materials shop before class starts. Casual Students: $75 per day + materials
Hot Arts 1 - Fabrication, Forge, Foundry
8 (Max number of students)
Required Materials:
* 10-12 mm coil spring and/or flat leaf spring - often available from car wrecking yards. N.B.: to estimate the potential width of your knife, double the diameter of the metal - e.g. - 10mm diameter spring will stretch to approx. 20mm wide
- Some spring steel will be available from your tutor
* Work/protective clothes - eg. leather boots, overalls, leather aprons (not essential), leather gloves - no acrylic clothing/footwear
* 1 x small tube of Araldite epoxy glue - (five-minute set time)
* Range of wet and dry sandpaper - 150, 250, 400, 600 and 800 grit
* Pencil/pen and paper for drawing knife template
* Note - only the wet and dry sandpaper and pen and paper are available from the school's materials shop. Other items available from hardware shops, if you don't already have them.