Jewellery - Make a Ring or a Chain
| Term One, 2019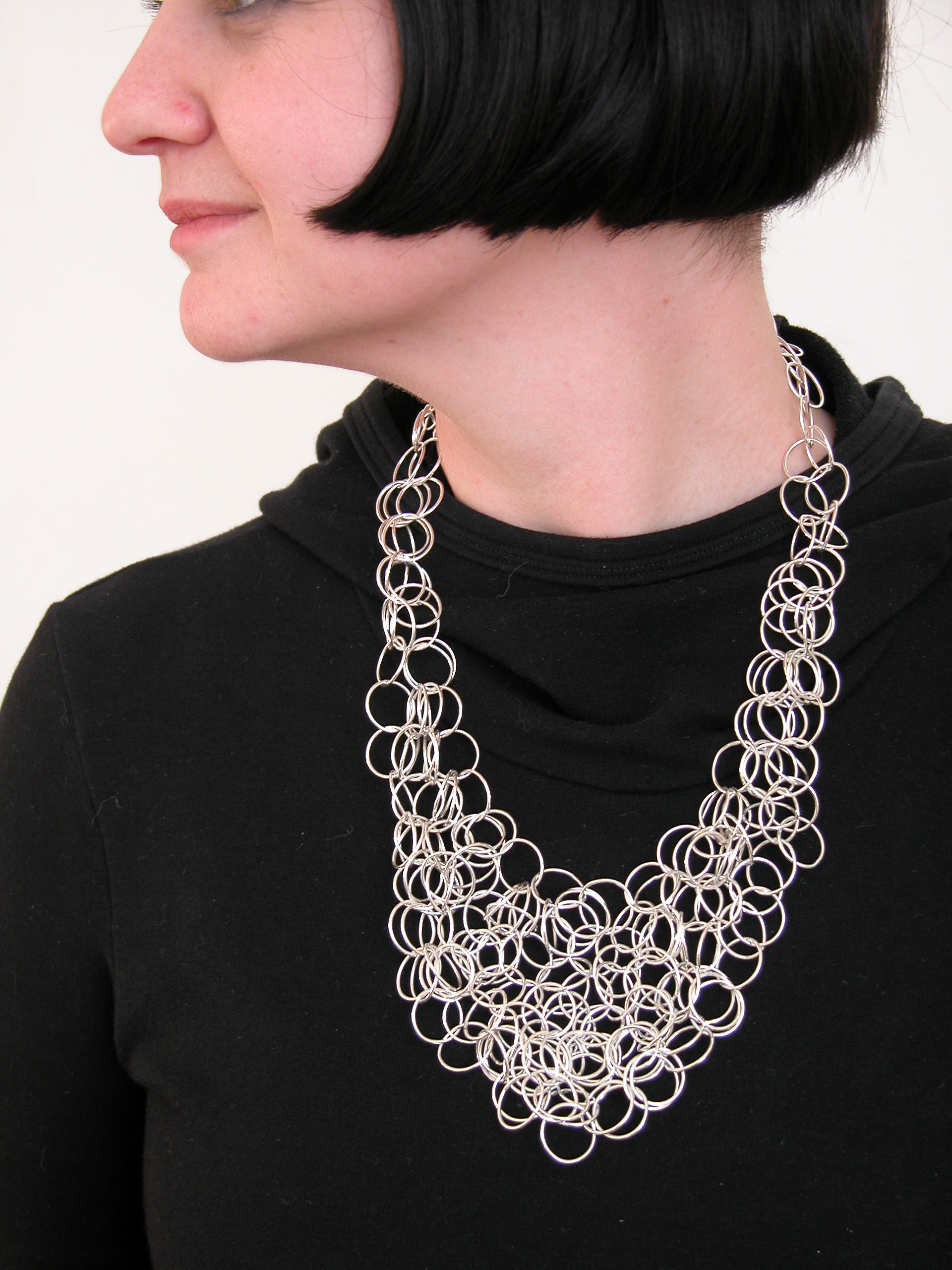 Soldering is a big part of jewellery making and you will experience different techniques to apply to joining rings. Play with fire and learn the techniques of jewellery soldering or simply just join rings together and make different types of rings you can use on your hand or turn into a chain.
You will be introduced to and make use of the precision tools needed for fine metal smithing. If you are already experienced, it's a great opportunity to come and use our fantastically equipped studio and get advice from your tutor who has 23 years of experience in body adornment creations, as well as being a professional artist for 40 years.
Suitable for all levels.
Content
* Introduction to jewellery tools and their uses
* Measuring, coiling, sawing, soldering, filing, rolling, sanding, polishing
* All works to be made to a high standard of finish
* Hands-on action and discussion/feed back as we go
* Best health and safety practices to be used at all times
Objectives
Expand your understanding of jewellery making and what is involved to make a ring, a chain. Or, work in the studio with a project of your choice in precious or semi precious metals, depending on where your fantasy, ideas and skills take you.
Outcomes
A greater knowledge of the basic principles involved in the art of working with precious or non-precious metals. A chain or ring made in a metal of your choice - either copper, brass or silver.



Class Type:
Weekend Class
Tutor:
Hanne Eriksen Mapp
23th, 24th February 2019
10:00am - 4:30pm

Materials cost: $ 5 for consumable Casual Students: $75 per day + materials
T2.08 Jewellery
11 (Max number of students)
Required Materials:
* Any tools you may have
* Safety glasses
* Copper, brass and silver can be purchased from TLC through your tutor when you find out what you need