Multi Media Creativity
| Term Two, 2023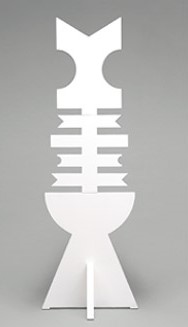 Come and be creative in this multi-media studio where you and your fellow students will be working on a variety of different projects. You can freely experience and explore the creative possibilities of any material and processes that will give form and expression to your creative thinking.
The practice of sculpture is incredibly broad. You may wish to explore a traditional approach with soft stone sculpture or bronze casting. Make assemblage using found objects, metal work, or materiality, process-based art to blaze a trail as unique as you are.
Suitable for all levels. If you have registered for this class previously, with work in progress, or if you are attending this studio for more than one day per week, you may continue to work on your current projects in whatever media.

Content
Create and develop sculptural work based on your own ideas. You will be encouraged to expand your appreciation of work in this field of creative practice with research of examples you find stimulating. This will be added to in class discussion.
We will also give attention to the safe and responsible use of art media, equipment and studio facilities. There will be an interesting mix of students working at different levels in the studio to individual briefs.

Objectives
Facilitate and expand your curiosity. Discover ways of exploring and evolving your creative ideas using materials and processes to develop your work.

Outcomes
You will have the experience and learning that can only be achieved by...doing it!
Gain an understanding of the materials and processes used in creating three-dimensional work. As a class, and individually, we will discuss principles and elements of art relevant to sculpture.
When required, your tutor will demonstrate and instruct in the use of unfamiliar tools and equipment as well as appropriate safety procedures for yourself and others.



Class Type:
Mains Class
Tutor:
Perry Scott
Every Wednesday, Thursday (08 May - 23 Jun)
9:30am - 4:30pm

Materials cost: Class fee of $10.00 for class consumables. Other costs dependent on your project. If you use welding equipment, LPG gas or other consumables there are costs for these which can be paid at the materials shop. Please ask your tutor when discussing your project. For costs for materials such as Oamaru stone - enquire at the materials shop. Casual Students: $630.00 + materials
MM3
16 (Max number of students)
Required Materials:
As per your project.