Photography: Exploring the Power of a Series
| Term Three, 2021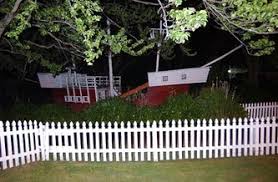 A series creates an informed, unified body of art. Whether you want to stage images or photograph what you find, working in series is a great way to develop camera competency and creative skills.
Returning students may move onto another series, explore different techniques or work towards an exhibition. You can photograph using digital, traditional B&W film, even build yourself a pinhole camera. You will also have the opportunity to use Photoshop to enhance or alter your images.
All levels welcome.
Content
* Look at examples of historic and contemporary photography, explore relevant subject matter and artists guided by student interests
* Learn camera control techniques along with how to set up a DSLR menu to capture images proficiently from the get-go, i.e. a good file
* Studio lighting tutorial
* Field trips to galleries
* Learn or extend your darkroom skills as required, developing black and white film, handprints where you control contrast and density and darkroom effects as required, learn about archival processing to meet a gallery's expectation
* Optimise and manipulate images in Photoshop
* This class will provide opportunities to expand your creative practice
Objectives
* Introduction to Photoshop as an enhancement and creative tool which will provide opportunities to expand your creative practice
* Build on and expand photographic and art-making language
* Consider how series and narratives are constructed in your own and other artists' work
* Develop your understanding of camera functions and lighting techniques
* Learn to process negatives and make archival prints
* Creativity Projects you will be able to work towards include but are not limited to: Level 4: Investigate – Creativity Project 1, Examine – Creativity Project 3, Explore – Creativity Project 4 Level 5: Challenge – Creativity Project 1, Synthesise – Creativity Project 2, Apply – Creativity Project 3, Manage – Creativity Project 5, Implement – Creativity Project 6 Level 6: Initiate – Creativity Project 1, Analyse Patterns – Creativity Project 2, Present – Creativity Project 3, Apply – Creativity Project 4
Outcomes
* Gather a series that is creatively well-considered
* Produce photographic images that are technically proficient
* Expanded knowledge of creative image-making through experimentation and experience and reflecting on your practice



Class Type:
Mains Class
Tutor:
Leigh Mitchell-Anyon
Every Thursday, Friday (26 Jul - 10 Sep)
9:30am - 4:30pm

Materials cost: $20.00 Casual Students: $630.00 + materials
G1.16 Photography
7 (Max number of students)
Required Materials:
If you have your own film or digital camera, bring it along otherwise we do have some camera gear and other equipment available to lend.