Evolutionary Painting
| Term Two, 2021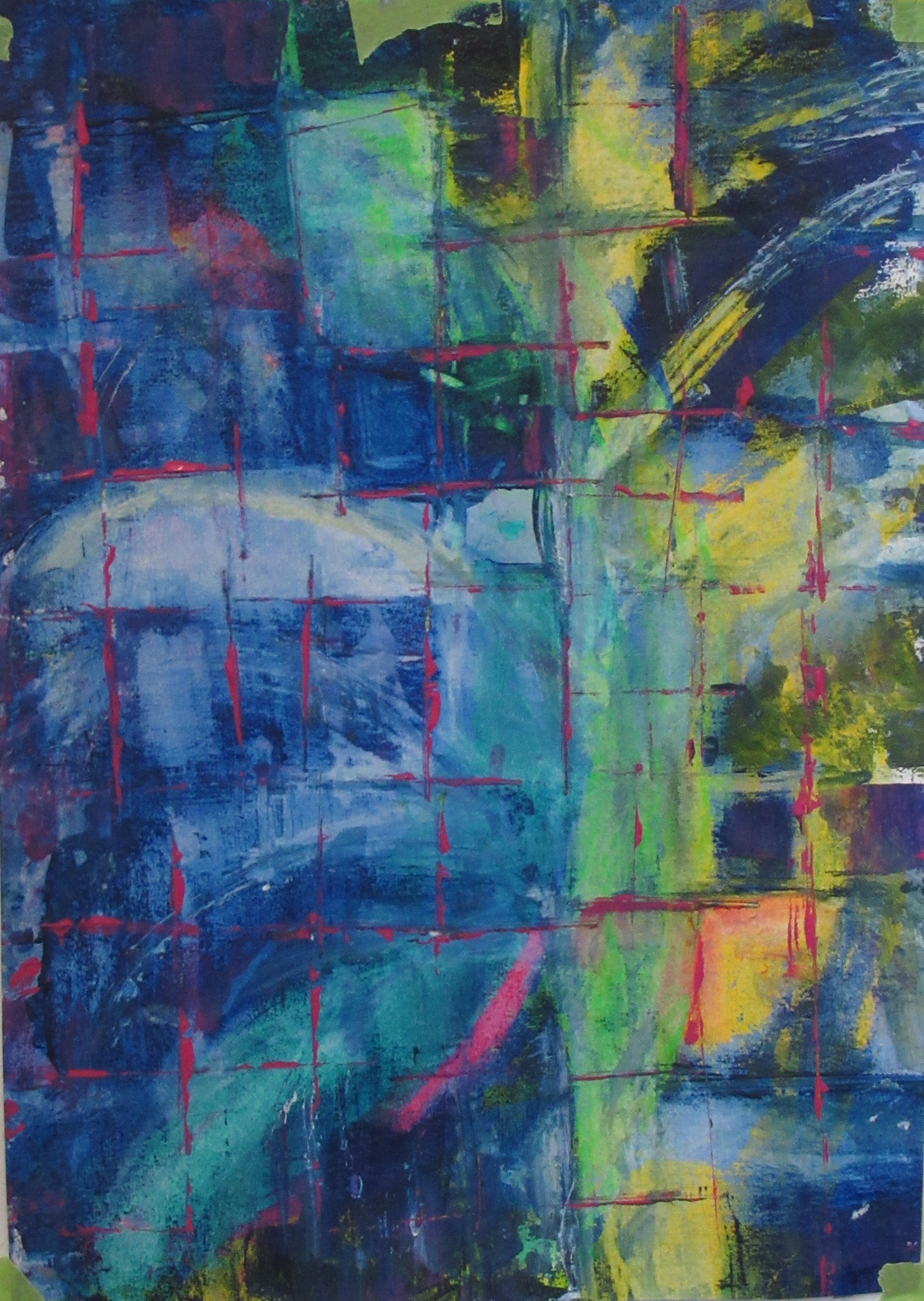 This class is ideal for students who wish to develop their work in exciting new ways.
We are opening up new possibilities or building on existing material for further development.
Emphasis is on breaking through actual or imagined barriers so as to discover fresh new directions.
Find your work evolving over the term and discover inherent areas of talent, yet to be revealed.
Through experimentation you will find exciting ways of engaging with paint.
A variety of themes, styles and approaches is characteristic of these classes so they suit all levels of experience and interest.

Content
* Introduction, preparation
* Drawing out and drawing in to develop an approach
* Expressive approaches
* Class exercises to clarify concept, design and colour
* Demonstrations by tutor
* Experimentation to make discoveries
* Individual projects and direction
* Problem-solving
* Learning from the group
* Making discoveries
* Avoiding the predictable and conventional
Objectives
* Discover hidden areas of ability
* Explore different ways to be motivated
* Understand how paintings work
* Gain enjoyment from the process
* Increase awareness of the greater possibilities of paint
* Discover how the way you work can be natural and feel 'right'
* Awareness of the experimental, creative process

Outcomes
* Develop areas of interest and strength
* Work independently
* Evolving and resolving works
* Develop a series of related work
* Gain more confidence and individual direction
* Work more naturally and fluently with paint and colour
* Prolific output
* Greater understanding of your potential and strengths
* Your tutor will provide you with practical support to meet conditions at each creativity programme level



Class Type:
Mains Class
Tutor:
Gary Freemantle
Every Monday (03 May - 18 Jun)
9:30am - 4:30pm

Materials cost: $40 minimum for basics if starting from scratch. Casual Students: $630.00 + materials
T2.27
17 (Max number of students)
Required Materials:
* Scissors
* Acrylic paint: medium yellow, ultramarine and pthalo blue, napthol or deep red, yellow ochre, burnt umber, black, white
* Possible to use oil paint or watercolour where appropriate later in class
* Pencils HB, pen for writing
* Brushes: large 3 inch, medium 1 inch, small
* Heavy cartridge paper, panels or canvasses
* Please note, we will discuss material needs at the beginning of the class and additional materials can be purchased on-site
* Brown paper is available and free