Kinetic Jewellery with Stones and or Enamel
| Term Four, 2019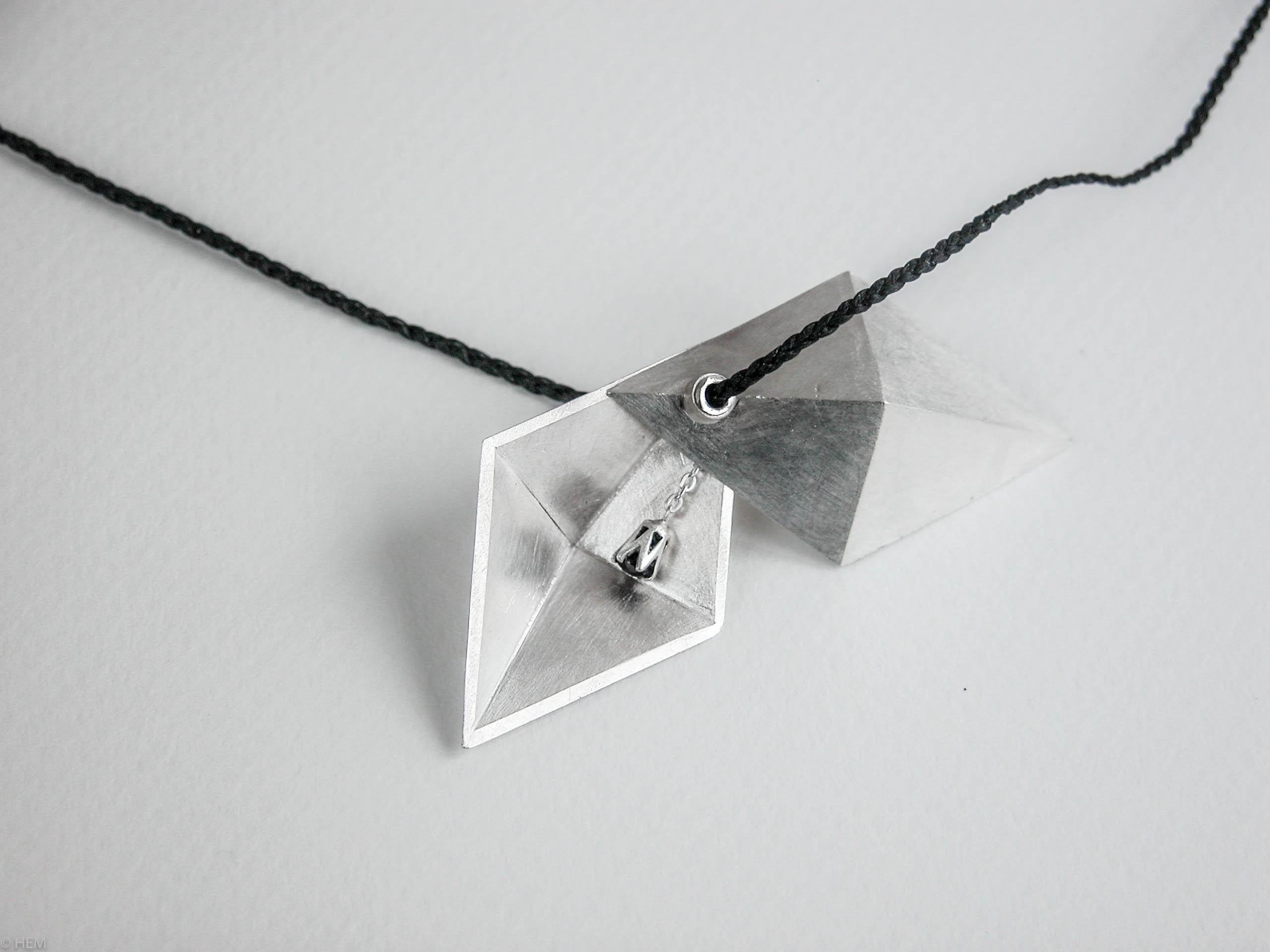 Kinetic jewellery is an object with one or more moving parts. You will try to combine your kinetic design with a stone setting and or enamel. Enameling can be made with Natalie though registration will be required if you wish to join her class. Research for your design and let yourself be inspired to make a piece of jewellery/body adornment to a very good standard.
Take your design into a ring, brooch, pendant, bracelet, etc. using your metal-smithing skills. Priority to students who already study Monday and Tuesday and students who can do both days, have had one term or 1 block week experience in fabricating jewellery.
Content
* Research, design, draw and discuss ideas with tutor and peers
* Choose process i.e. fabricated, cast or both
* Sawing, carving, modelling, wax to casting, stone setting - whichever is applicable to your design - all work will be to a high standard
* Discussion/feedback ongoing with the tutor and your fellow students
* Health and safety awareness
* Safe and proper tool handling
Objectives
Expand your understanding of jewellery design and make unique pieces of artwork/jewellery/body adornment in precious, semi precious metals.
Outcomes
* A body of work or work which will be the result of your chosen design, incorporating a stone and movable parts, produced to a high finish and standard
* Extended knowledge of jewellery making techniques

Class Type:
Mains Class
Tutor:
Hanne Eriksen Mapp
Every Monday, Tuesday (21 Oct - 06 Dec)
9:30am - 4:30pm

Materials cost: $ 5 per day and cost of consumables Casual Students: $525.00 + materials
T2.08 Jewellery
11 (Max number of students)
Required Materials:
* Your favourite tools, safety gear (dust mask, safety glasses, covered shoes)
* Visual diary
* 0.5mm pencil
* All metals and cost of waxes, burs, saw blades, solder, sandpaper