Ceramics Evening Class - Intermediate to Advanced
| Term One, 2023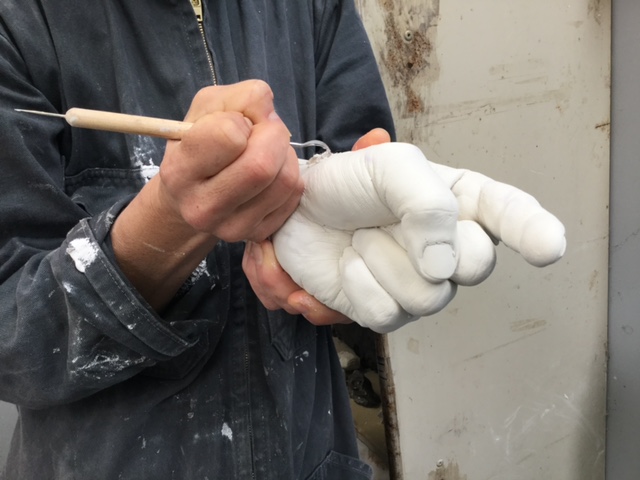 Work on clay projects of your choice with technical assistance available as required. Learn new tips and tricks, refine your techniques and be encouraged to try out alternative approaches which extend your creative practice.
The main focus is on hand-building. However, there is also the opportunity for students with wheel working skills to practice their throwing.
This class is for you if you have a prior understanding of the basics and wish to work in a more self-directed way.
Attendance at the Beginners Clay Evening Class for two terms, or equivalent, is recommended.



Content
* Welcome and introductions
* Studio orientation and best practice guidelines
* Individual and group discussions /demonstrations about suitable construction techniques to get you started
* Further technical advice as the need arises, enabling you to progress and complete your chosen projects

Objectives
* Turn your ideas into ceramic art works and objects
using best practice guidelines
* Extend and refine a set of construction and finishing techniques as you deepen your understanding of clay and refine your creative practice
* Gain insight into other approaches to making and be exposed to new ideas and techniques
* Have fun!
Outcomes
* A series of fired ceramic objects or art works
* A deeper working knowledge of a series of technical processes which you have used to create your pieces
* New ideas which you may wish to create in the future
* A broader understanding of some of the possibilities of working with clay and an extended creative practice which incorporates some of these



Class Type:
Evening Class
Tutor:
Mel Ford
Every Tuesday (13 Feb - 31 Mar)
6:00pm - 9:00pm

Materials cost: Class materials fee of $60 which is inclusive of 5 kg clay and a firing fee. If you wish to bring your own clay you can simply pay a firing fee of $35. This will cover the firing and glazing of up to 10 kg of clay (fired weight). Casual Students: $315.00 + materials
Hot Arts 2 – Ceramics / Wax
10 (Max number of students)
Required Materials:
* 5 kg of clay is included in the firing and glazing materials fee. Please note, that this is extra to the registration fee for the class
* Extra clay can be purchased during class. This can be paid on an invoice towards the end of the term