Jewellery-Making ... for Complete Beginners
| Term One, 2023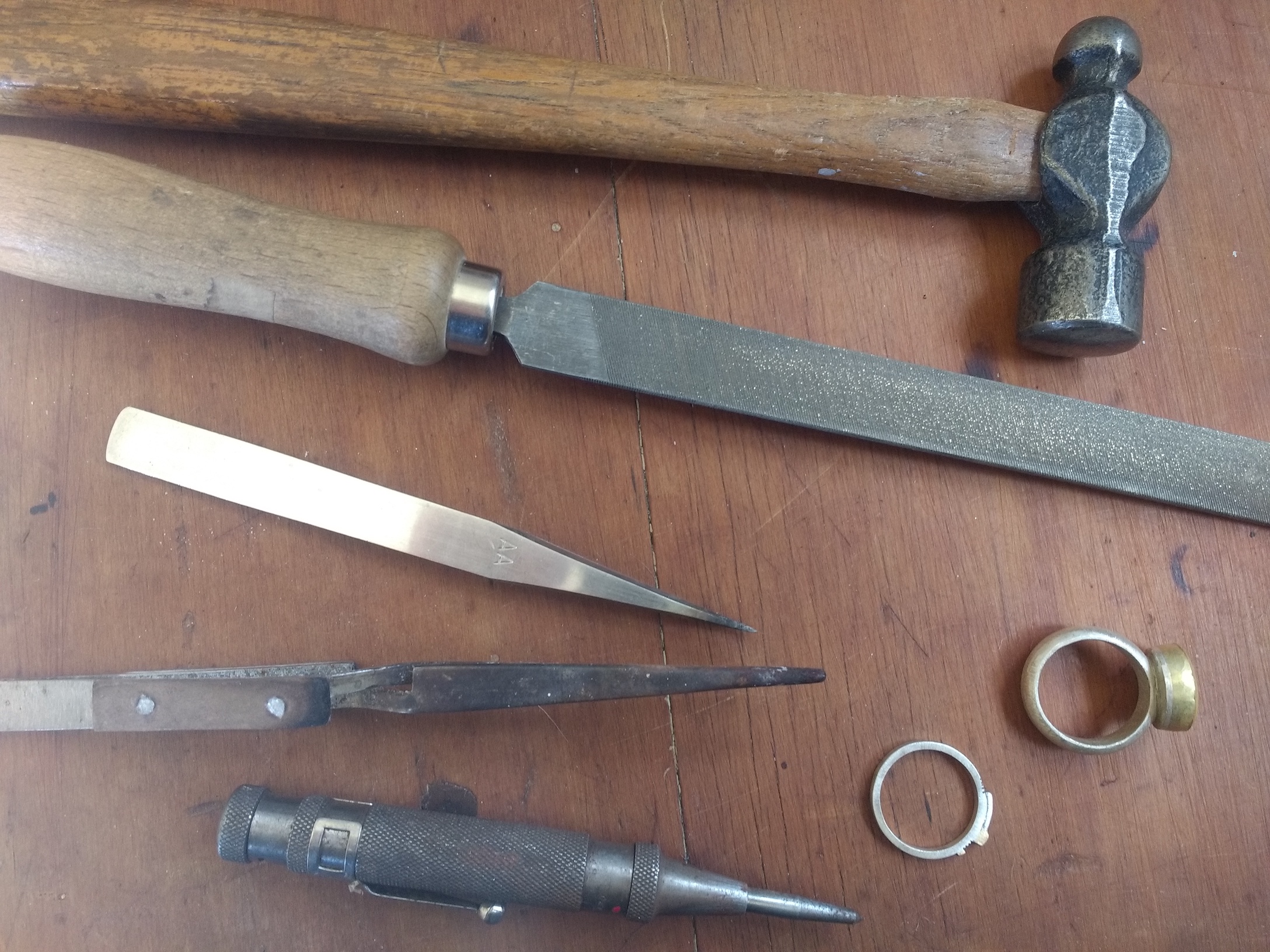 You've wanted to start making jewellery but haven't found the class which suits you till now.
Here it is - a class for absolute beginners !
Everyone will work through a series of projects at the same pace, with lots of demonstrations and guidance from your tutor.
Amaze yourself...on your first night you'll complete a ring!
Learn the basic metalworking skills and the safe handling of tools and machinery.
Expand your skills with saw-piercing and stone setting projects.
Draw on your own design skills and work with your tutor to problem-solve. Experience a supportive group environment, with plenty of opportunities to bounce ideas off each other and get assistance and feedback from your tutor.
At the end of this class you'll have had a lot of fun, surprised yourself and you should have at least four finished pieces of jewellery, plus the skills necessary to come back for our next-level classes, where you could continue to explore your creativity.


Content
* Tutor demonstrations and supportive guidance
* Learn and practice technical skills associated with completing pieces of metal jewellery
* Develop your creativity to make your pieces unique
* Health and safety best practice in the studio
Objectives
* Learn all the basic metalworking skills required for jewellery-making
* Gain an understanding of how to create a piece of metal jewellery, including design, function and fabrication
* Explore your creativity in a supportive environment
Outcomes
* Gain a broader understanding of jewellery-making and the practical skills required
* Input your creativity into each piece of jewellery you make
* Take home beautiful jewellery that you've made yourself!



Class Type:
Evening Class
Tutor:
Belinda Hager
Every Tuesday (13 Feb - 31 Mar)
6:00pm - 9:00pm

Materials cost: Materials, plus $10 class fee Casual Students: $315.00 + materials
T2.08 Jewellery
11 (Max number of students)
Required Materials:
Materials can be purchased on the night from your tutor.