Jewellery - Make Your own Treasures
| Term Three, 2021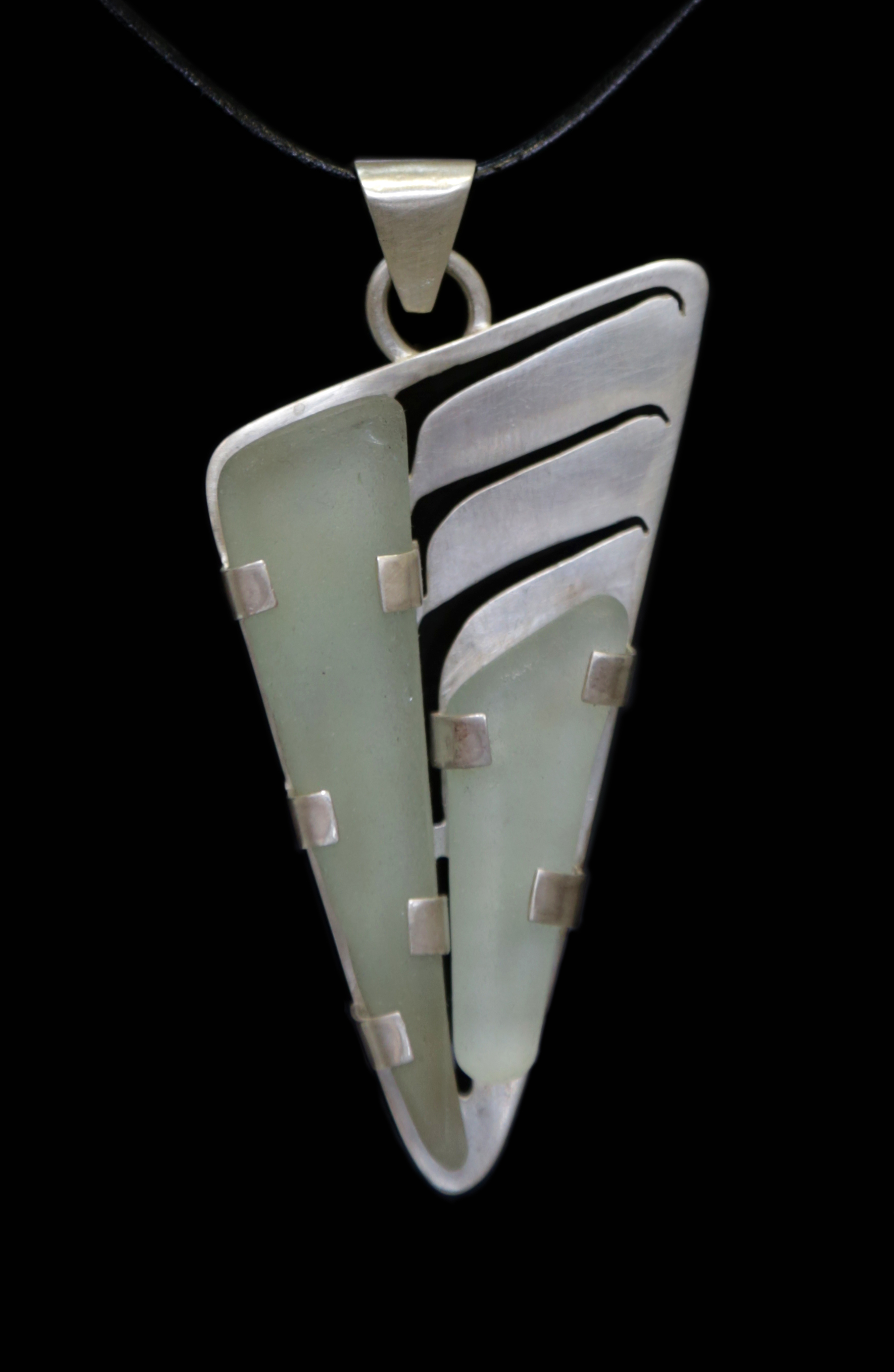 Please note - This blurb is subject to change due to the pending appointment of a new tutor at the time of publication.

Learn and develop your creative jewellery making skills. Make your own treasures for yourself or to gift to your special friends or family with the guidance of your new tutor.
Our open studio evening class provides a relaxed environment in which you can learn or expand your jewellery making skills. As a beginner, you will learn basic techniques and the safe handling of tools. As an intermediate or advanced student, you may wish to improve your skills in a particular field of jewellery making (for example, stone setting), have a go at trying a method new to you.
Suitable for all - from beginners to more advanced makers.
Content
* Create design concepts for your chosen project and discuss
* Select relevant processes - sawing, soldering, filing, sanding, polishing and possibly stone setting and wax carving for casting
* Complete a specific design to the highest quality possible in your chosen metal
* Discussion/feedback during the class and on the finished work
* Health and safety requirements to be met at all times
Objectives
* Learn basic jewellery-making techniques or improve your skills
* Gain deeper understanding of the full aesthetics of a design, considering all elements, including wearability
Outcomes
* A broader understanding of jewellery making
* The vision of an overall aesthetic to enhance your design process
* A completed piece of body adornment to take home



Class Type:
Evening Class
Tutor:
Belinda Hager
Every Tuesday (26 Jul - 10 Sep)
6:00pm - 9:00pm

Materials cost: $315 for casual students + $5 for consumables (gas, etc.) Casual Students: $315.00 + materials
T2.08 Jewellery
11 (Max number of students)
Required Materials:
* Visual diary
* Sheet metal and wire as well as solder, sandpaper, saw blades and drill bits can be purchased from the materials shop during the day (limited materials available from the tutor on the night)
* Gem stones - if required (some available from TLC)
* Metals will need to be purchased from the shop before the class or on the night from your tutor - you will be invoiced for payment
* Starter packs for beginners are available for $25
* Covered shoes required at all times
* You can purchase your art supplies from our Materials Shop