Colouring Your World
| Term Three, 2021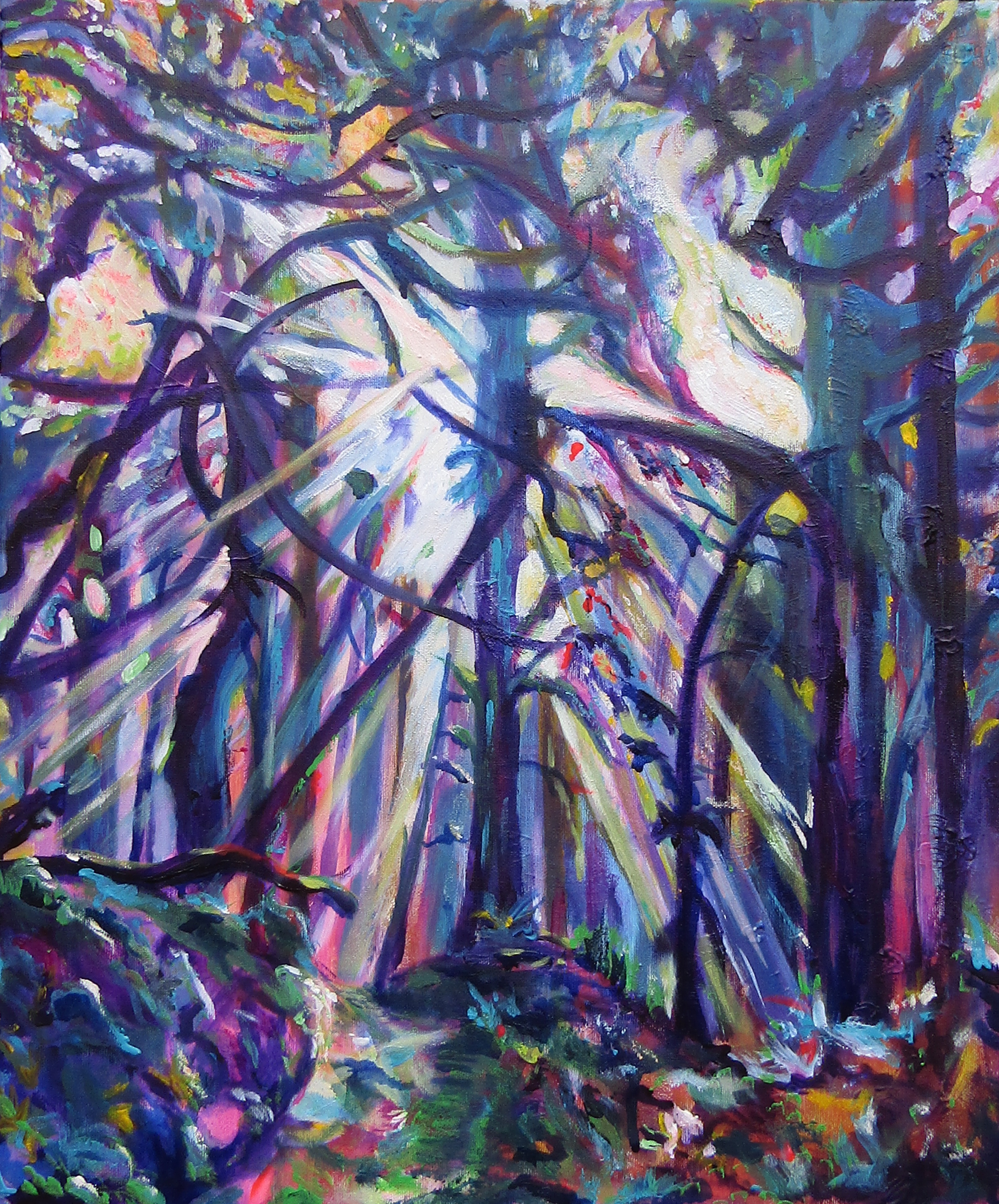 Do you - See the world in all its glorious colour? Admire those who use colour in different ways? Wish to push your own colour palette further? Try something different?
Be more expressive in your art or simply wish to begin or develop your landscape painting skills? Learn colour theory ?
If 'yes' then this class could be for you.
There will be room in each session to develop your personal work and to get one to one feedback from your tutor.
Suitable for all levels.

Content
* Introduction to expressive drawing and painting techniques and styles
* Warm-up exercises using various medium
* Creating by chance - abstract works created by throwing a dice
* Basic colour theory and introduction to the elements of art
* Different types of paint application - learn how to layer and explore the use of texture in your work
* Explore colour combinations
* Experiment with different techniques to find out what your style might be
* Develop visual language and composition skills in your own unique style
* Explore working with different brush sizes
* Take-away challenges and prompts will be given at each session

Objectives
Each class will start with skill exercises and, over the weeks, you'll build upon your knowledge and technique enabling you to explore new ways of visualising and expressing yourself .
There is room in these classes to develop your own work with one-to-one consultation. Other artists work will be shared and explored.
* Week 1: Introduction. Creating by chance - learn colour theory
* Week 2: Unique drawing experience - Base colours, mixing and layering. Understanding how paint behaves . Creating to music prompts
* Week 3: Composition working from landscape photographs pushing colour combinations.Visual language and technical problem solving skills. Identifying your preferences/ motivators
* Week 4: Developing an idea from drawing to painting. Finding your personal language and ways to energise your creative practice
* Week 5: Essential traditional and non-traditional skills. Review of skills gathered so far and building your masterpiece
* Week 6: Developing your own work and exploring resolution and presentation skills
* Week 7: Resolving your own masterpiece and feedback. Where to next?

Outcomes
* Paint and draw with confidence incorporating bold colour
* Work in stages and layers and understand how to use texture in your work
* Improve your visual communication skills and techniques with the language of painting and drawing
* Sustain the fun factor of drawing and painting - having techniques to fall back upon in moments of artists block
* Develop your personal visual style and identify your unique creative processes
* You should have a series of experiments and developmental works leading to a final painting or two of your own creation
* Research of other artists' work you are inspired by



Class Type:
Evening Class
Tutor:
Karin McCombe-Jones
Every Wednesday (26 Jul - 10 Sep)
6:00pm - 9:00pm

Materials cost: Casual Students: $315.00 + materials
T2.27
16 (Max number of students)
Required Materials:
* Sketch book or loose paper
* Paint brushes
* Acrylic paints - red, blue, yellow and white and black
* Your favourite acrylic paint colour
* Canvas - loose or stretched or canvas board
* Palette - can be ice cream container lid
* Paint chip cards in bright, vivid colours/tints from paint or hardware shops