Contemporary Painting and Drawing
| Term One, 2020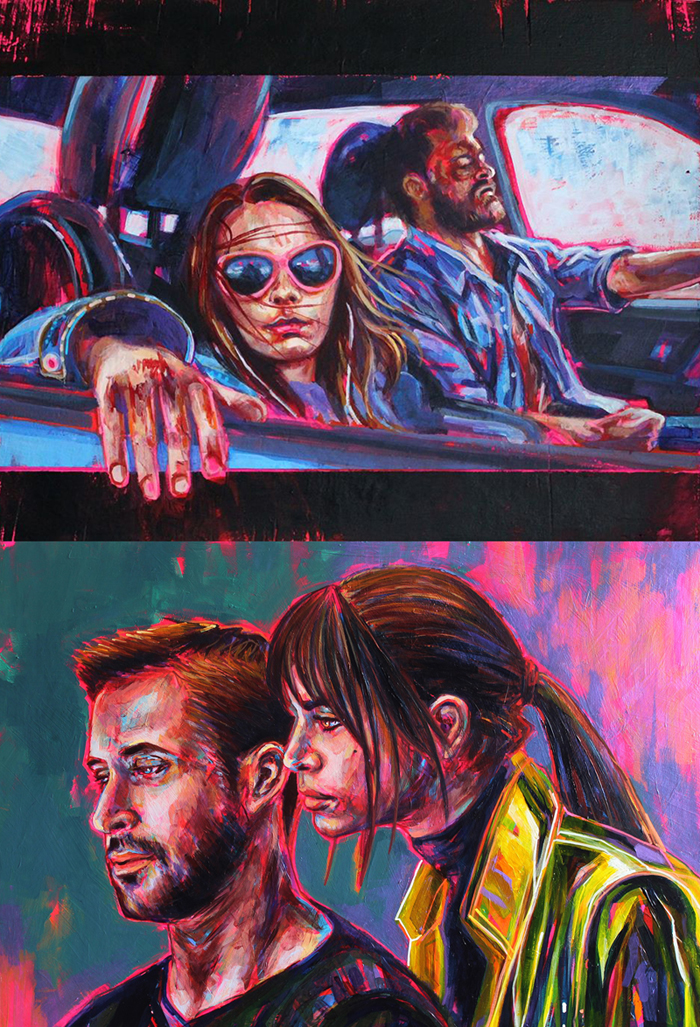 What is drawing and painting in today's age of expansive visual media? It is a vital and powerful medium that helps you manage your creative thoughts and helps you to become an effective communicator. These classes will help you to bring out your personal language, your story, to the best of your ability while being informed by the contemporary creative practices around you.
Each class will begin with group skills exercises, painting and drawing demonstrations with a presentation of visual references. There will be room in each session to develop your personal work and to gain one to one feedback from your tutor. All ideas, and visual art forms as inspiration are welcome.
These classes are suitable for beginners and those wanting to take their drawing and painting skills to the next level.
Content
• Introduction to contemporary drawing and painting approaches and themes from technique, styles and narrative
• Basic colour theory and different types of paint application
• Learn objective and subjective drawing skills
• Telling your story and developing visual language and composition skills
• Explore copyright, appropriation and how to develop your personal style
• Experiment and learn how to make your mistakes improve your work
• Preparation of your surface - from canvas or wood to non traditional and found surfaces
• Process your painting and drawings for appropriate digital and social media platforms
• Problem solve technical challenges and be able to manage the development of your painting and drawing
• Explore how drawing and painting inform each other
• Gain the skills to read, analyse and discuss contemporary paintings

Objectives
There is room in these classes to develop your own work with one to one consultation. Each class will begin with a skill exercises and short presentation of contemporary practices from various artists - these will address the contextual areas of the class content and objectives.
* Week 1: Introduction. Line weight and strength. Drawing out visual ideas. Establishing a creative routine and your fun factor
* Week 2: Base colours, mixing and layering. Understanding how paint behaves
* Week 3: Composition, visual language and technical problem solving skills. Identifying your interests and core drivers
* Week 4: Developing an idea from drawing to painting. Finding your personal language and ways to energise your creative practice
* Week 5: Essential traditional and non traditional skills. Review of skills gathered so far and building your masterpiece
* Week 6: Developing your own work and exploring resolution and presentation skills
* Week 7: Resolving your own masterpiece and feedback

Outcomes
• Paint and draw confidently and be able communicate your intention
• Improve your visual communication skills and techniques with the language of painting and drawing
• Sustain the fun factor of drawing and painting while staying connected to your creative practice and community
• Develop your personal visual style and identify your unique creative processes and habits towards making work
• A series of developmental work leading to a final painting of your own creation


Class Type:
Evening Class
Tutor:
Kiran Gandhi
Every Wednesday (10 Feb - 27 Mar)
6:00pm - 9:00pm

Materials cost: Casual Students: $265.00 + materials
T2.27
15 (Max number of students)
Required Materials:
• 2B, 6B pencils, eraser, sharpener, A2 pad
• Acrylic paint sets, jars, assorted brushes
• Gesso primer
• Chalk and oil pastels
• Painting surfaces, canvas, board or found objects.
• You are welcome to bring your own mediums to experiment with, providing you are responsible for the safe clean up of the outcomes