TERM 1 2023: Stylised and Abstracted Ceramic Forms (3 - 6 April)
| Term One, 2023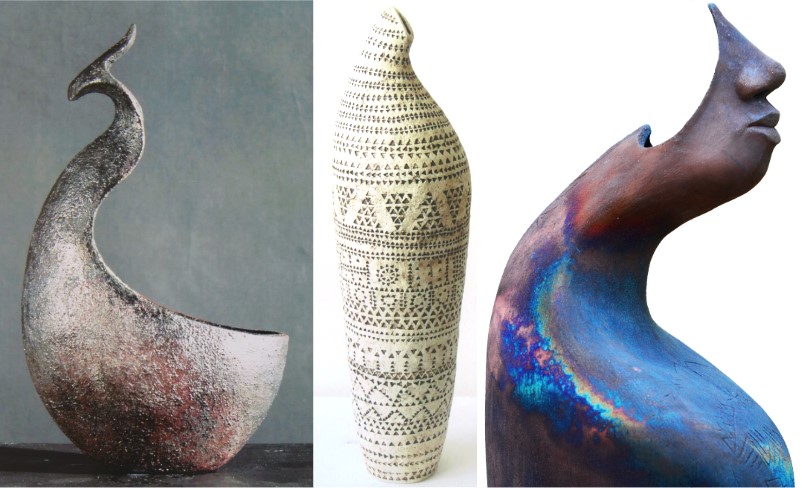 Explore abstraction and stylisation; experiment and push the boundaries of traditional forms. We'll start by looking at examples of abstraction/stylisation, and some ceramic hand-building and sculpting techniques. Follow up with hands-on practice.
It will be a great chance for current ceramic students to continue or expand their practice, or for new students to experiment with ceramic construction techniques.
Work will be bisque-fired after the class and we'll email you when your work is ready to pick up.
Great for all levels.
Content
Introduction to...
* Abstraction and stylisation of forms
* Working with clay - basic health and safety considerations
* Hand-building techniques - coiling, pinching, slab work
* Hands-on exploration of the possibilities of these approaches and techniques - altering shape/form, joining pieces together, options for surface decoration
Objectives
* Learn basic health and safety considerations for working with clay safely
* Learn hand-building techniques for working with clay
* Create abstracted/stylised ceramic pieces
Outcomes
* Develop your skills and experience with clay work
* Explore possibilities of abstracted and stylised ceramic sculpture through hands-on practice



Class Type:
Block Week
Tutor:
Leo Semau
Every Block Week Two ( - )
9:30am - 4:30pm

Materials cost: Firing fee of $20 for up to 10kg of clay. You'll also need at least 5kg of clay suitable for hand-building which is available at the Materials Shop at TLC or pottery/ceramics suppliers. Casual Students: $360.00 + materials
Hot Arts 2 – Ceramics / Wax
12 (Max number of students)
Required Materials:
Clay suitable for handbuilding. Ideally Feeneys BRT if able to stock before block week.