Wax to Body Adornment - Part 2 (21 - 25 June)
| Term Two, 2021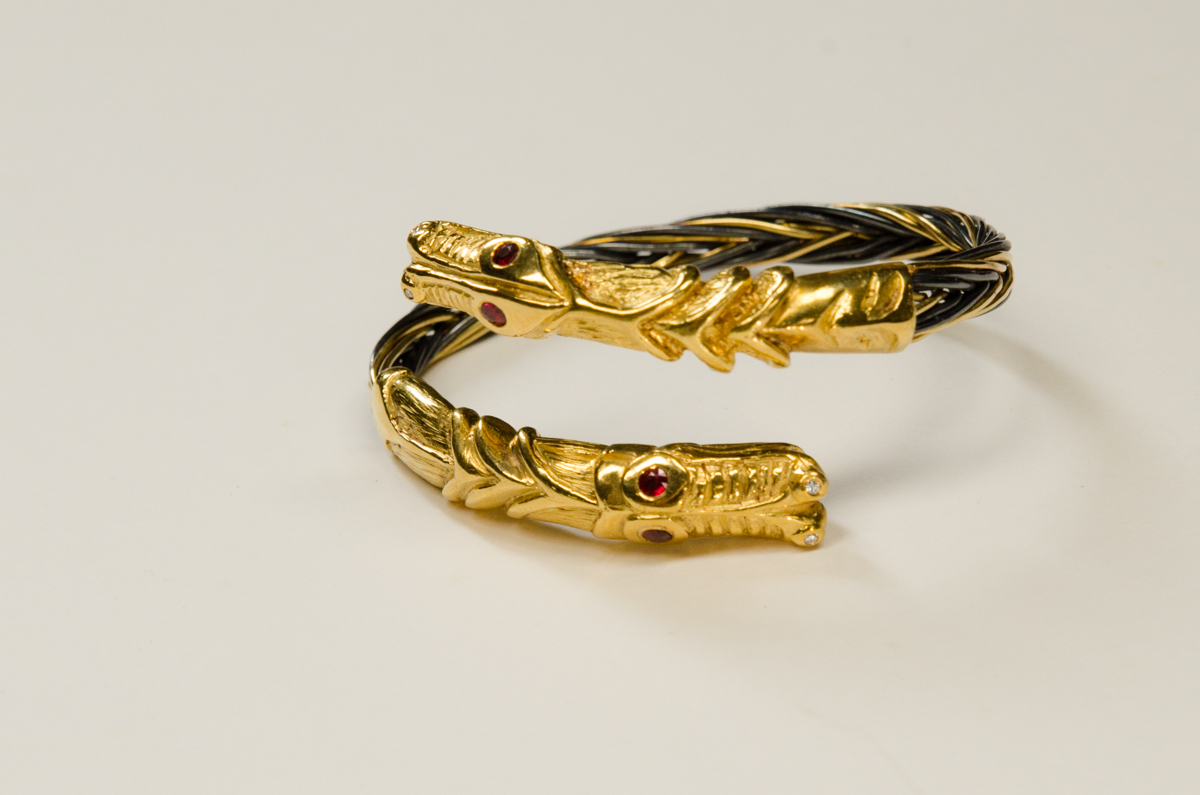 This is a great opportunity to learn about lost wax and centrifugal casting and an excellent way to learn to work on a small scale.
Carve or mould your design in wax. This can be a ring, small sculpture, a pendant or whatever your imagination allows you to create, but please consult with Hanne regarding this. This is a good week to learn about centrifugal casting, renovating (fettling) a casting, and working the metal.
Cast your items in precious metal such as silver, or a non-precious metal such as copper or bronze.
Part-time students who finish their wax works will be able to have them sent off for casting and these can be finished in another block class or mains.
Size limits of work apply due to the size of the casting equipment - 50 x 50mm.
Full-time Students who have done block one: On Monday and Tuesday, you will be casting the work you have made in the previous block. Spend the rest of the week finishing the castings to a high standard.
Suitable for all levels.
Please be aware that if you are part-time student you can only do 1 block per term.

Content
* Cast your work in precious metal such as silver, or a non-precious metal such as copper or bronze
* Sawing, filing, sanding, polishing your work to a high standard
* Discussion/feedback on finished works
Objectives
* Understand the process of lost wax casting - its limitations and possibilities
* Learn a method for producing small, wonderful, sculptural objects for body adornment
* Teamwork
* Creativity Projects you will be able to work towards include but are not limited to -
Level 4 - CP1 Investigate, CP2 Present, CP3 Examine, CP4 Explore
Level 5 - CP1 Challenge, CP2 Synthesise, CP3 Apply, CP4 Identify Patterns
Level 6 - CP1 Initiate, CP2 Analyse Patterns, CP3 Present

Outcomes
* Knowledge of the process of lost wax casting and how to design, shape and cast pieces of wonderful body adornment and or small sculptures to your own design
* Finishing to a high standard
*Peer and tutor feedback ongoing
* Creativity Projects you will be able to work towards include but are not limited to -
Level 4 - CP1 Investigate, CP2 Present, CP3 Examine, CP4 Explore
Level 5 - CP1 Challenge, CP2 Synthesise, CP3 Apply, CP4 Identify Patterns
Level 6 - CP1 Initiate, CP2 Analyse Patterns, CP3 Present



Class Type:
Block Week
Tutor:
Hanne Eriksen Mapp
Every Block Week Two ( - )
9:30am - 4:30pm

Materials cost: Wax - pay per gram. A ring will cost about $2. Class fee of $5 to be paid with registration. Casual Students: $450.00 + materials
T2.08 Jewellery
11 (Max number of students)
Required Materials:
* Jewellery tools, workbook
* Your scrap metal, silver or copper
* Covered shoes
* Sunglasses
* Long cotton sleeves