Wax to Bronze (14-18 Oct)
| Term Four, 2019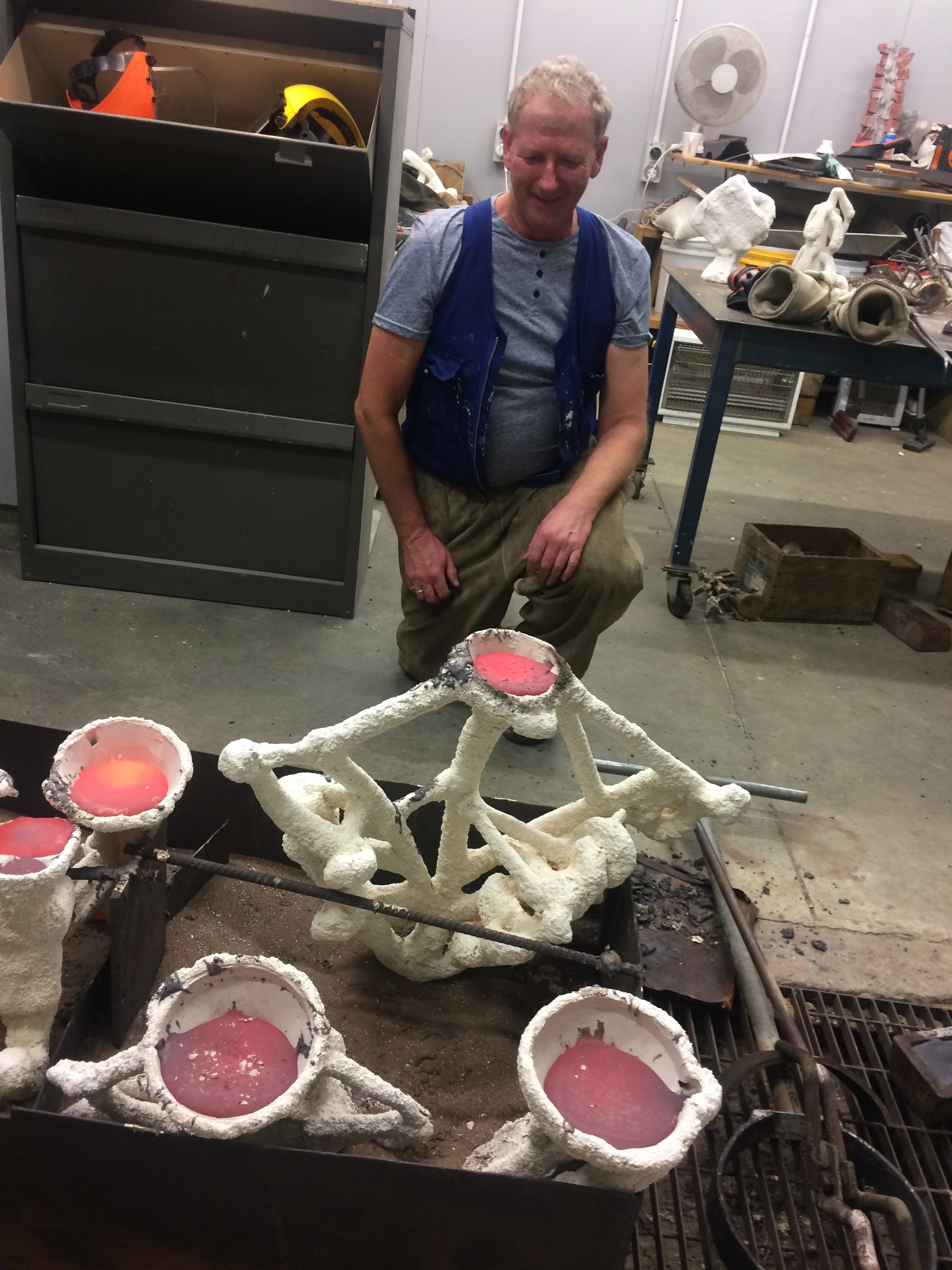 Create an original work by exploring the properties of wax. Pour, drip, mould, stretch or work from a maquette to develop your piece. Learn how to make silicone moulds of original works so that you can develop a series of bronzes.
Please note - the pouring of the bronze for your work will have to take place later in the term as a week is insufficient time to have the ceramic shells ready for the bronze pour. A demonstration pour will occur to show you what to expect with your own works. If time permits an exploration of sand casting processes will occur as well.
Suitable for all levels.
Content
* Basic design processes for 3D works
* Direct wax working techniques
* Mould making process
* How to sprue a wax-work ready for ceramic shelling
* How to divest the wax
* How to pour bronze - demonstration of process
Objectives
To introduce you to the basic processes of designing and making a 3D object, moulding it, create a wax from the mould, work and then working through the steps towards producing a bronze sculpture.
Outcomes
* An understanding of how to work with wax, sprue a wax ready for ceramic shelling, ceramic shelling process
* Mould(s) made with RTV silicone
* Possibly a ceramic shell ready for bronze pour (dependent on other processes being previously completed)
* Possibly a sand cast bronze item
* Note - Evidence for creativity projects across all levels will be created in this class

Class Type:
Block Week
Tutor:
Dennis Berdinner
Every Block Week One ( - )
9:30am - 4:30pm

Materials cost: * $40 per kg of bronze for your finished works * Note - a materials use fee of 50% of bronze cost will be charged if finished work is not collected after two terms with no explanation, or if you decide you do not wish to keep the bronze you have made Casual Students: $375.00 + materials
Hot Arts 2 – Ceramics / Wax
12 (Max number of students)
Required Materials:
* Visual diary
* Wax and bronze will be supplied - see costs
* Dependent on project - RTV acetic cure silicone, cornflour and a packet of bamboo skewers. Discuss with tutor at the start of the class
* Overalls or old clothes, covered shoes as protection against hot wax
* An old knife and small carving tools
* Small bottle of turps